Artists in Focus – to see all, click HERE.
This is a selection from the current collection of Focus On The Masters artist documentation. Click on the picture or artist name to view the portrait, biography, media presentations and website of the artist.
All artists' portraits are by Donna Granata. The photographs and artworks shown on this website are copyrighted by the artists and may not be reproduced without permission from the copyright owner. By entering this website, you agree to these conditions.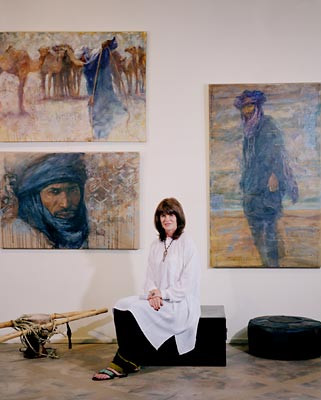 Leslie ClarkPainter Portrait © Donna Granata 2005 Texture is an important element in Leslie Clark's work that uses fabrics, rice and banana papers, watercolors, acrylics and oil paints to create soulful compositions depicting the nomadic peoples of Africa. Travel and...
read more