Focus on the Masters (FOTM) is a non-profit, 501(c)(3), art appreciation program that documents, preserves and presents the works and lives of accomplished contemporary artists. We emphasize the importance of the arts to a healthy society.
Our archive includes oral histories, videotaped interviews, photographic portraits and examples of the artists' work. We incorporate our research into community outreach projects including our cross-curricular in-school program, Learning To See. FOTM is the only biographical resource project of its kind in the country. The documentation, consisting of visual, written and oral history, is comprised of multiple projects linked by a common mission. The goal of FOTM is to demonstrate the full significance of the arts to society by bringing highly accomplished artists to the forefront of the community.
The Focus on the Masters Mission is…
To document and archive extraordinary artists and their work through photographic portraits, audio and video interviews and biographical research that encompass each artist's experiences, artistic reflections and development.
To present this work to a broad public through extensive education outreach to all ages including at-risk youth through our Learning to See Youth Outreach program, public Artist Spotlight Series, exhibitions, publications, website and an extensive resource library.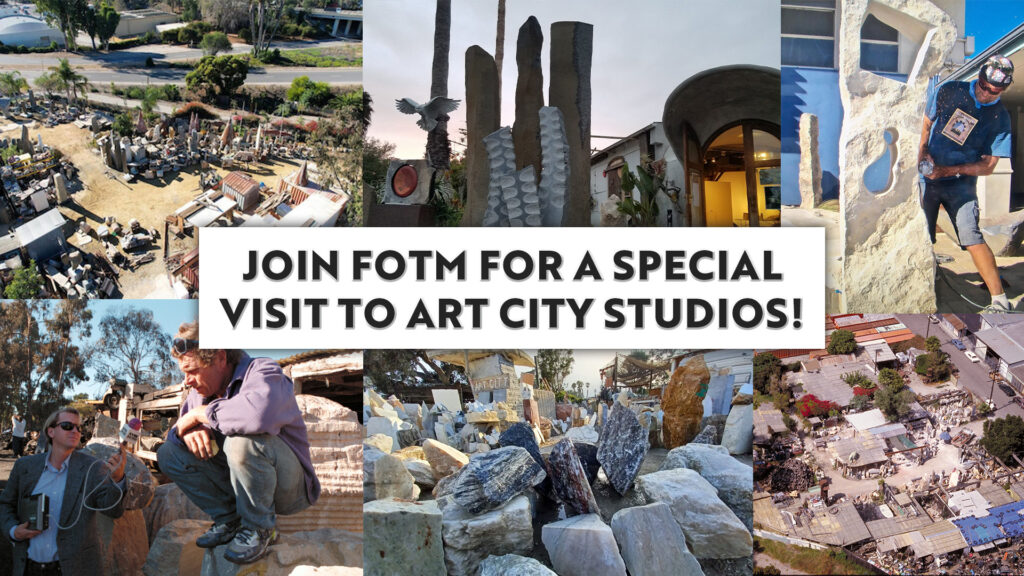 FOTM will be hosting a special visit to Art City on June 3, 2023 from 1:00 - 3:00 p.m. Space is limited, so purchase your ticket and reserve a spot for this intimate dive into local art history. Join us as we explore the history of Art City Studios and its role in shaping the creative landscape of Ventura. Paul Lindhard, Donna Granata, and others will discuss the origins, cultural significance and evolution of this artistic landmark.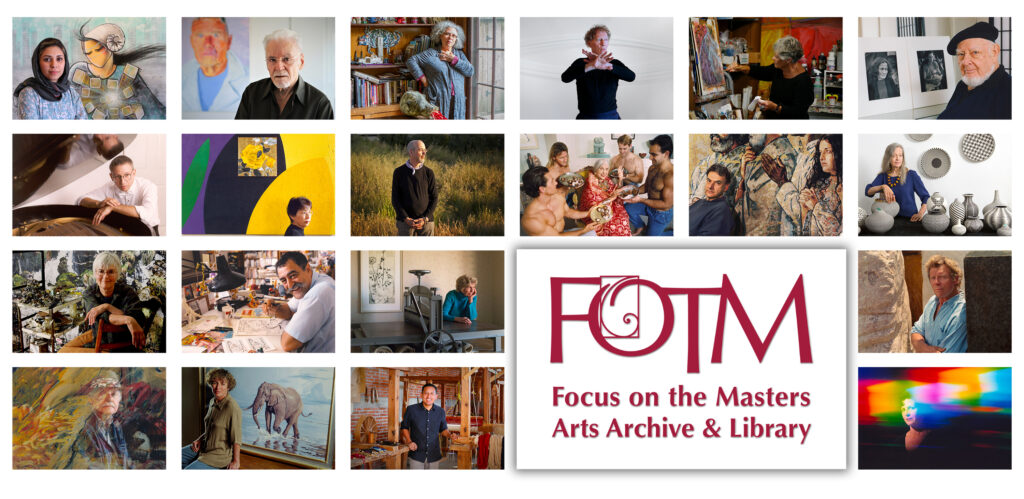 Focus on the Masters is proud to share the news that we have been invited to participate in the 150th Anniversary Celebration of the incorporation of the County of Ventura. FOTM will mount an extensive exhibition of photographic portraits, History is Now in the summer and fall of 2023. Beginning in July 2023, 150 artists portraits representing the rich creative diversity of our region will be on display at the Ventura County Government Center, along with a select number of artworks by FOTM documented master artists, and artwork from our Learning to See youth outreach program. The exhibition will travel to the Thousand Oaks Civic Arts Plaza in September 2023 and remain through the fall. Both exhibits will include an extensive program of artist talks, gallery walks and school visits in conjunction with the County's 150th Anniversary celebration activities.
Your Support Matters.
Help Protect & Grow our Creative Community
Make a one time tax-deductible donation or become a sustaining member. However you choose to support FOTM, your contribution assures continuing arts education in Ventura County and helps sustain a thriving arts community for many years to come.
Learn more about the documented
artists in the FOTM Archive
FOTM selects ten artists each year to receive in-depth documentation. The documentation consists of an extensive oral history; the collection of printed material, publications and ephemera; and, a visual library of the artists' work. All of the documentation culminates in a video-taped Artist Spotlight interview conducted before a live audience.
THANK YOU TO OUR SPONSORS