Learning to See Outreach Program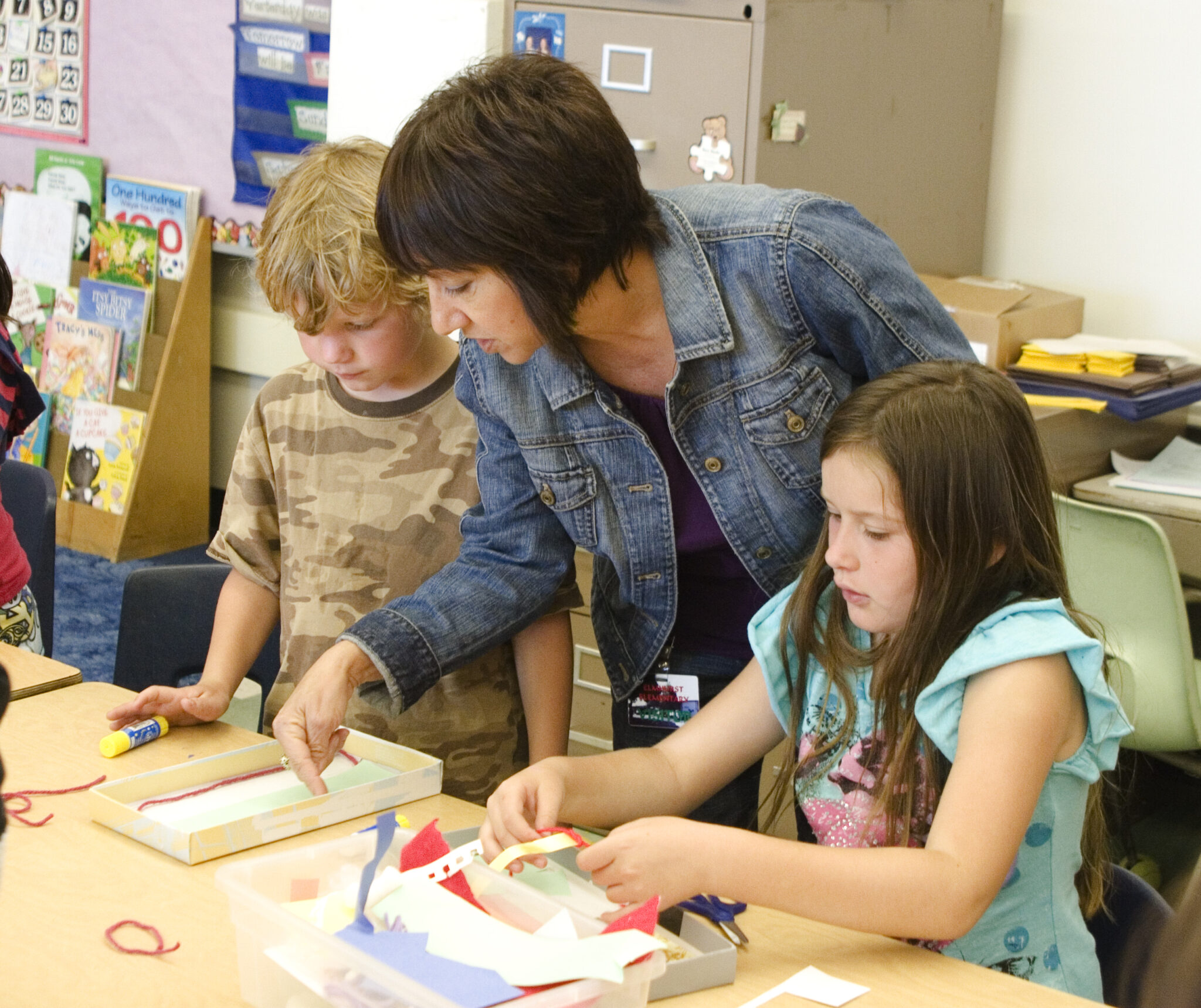 Focus on the Masters' Learning To See Outreach is an award-winning, in-school, cross-curricular program with an emphasis on critical thinking, innovation and diversity. Each lesson is inspired by the artwork and life stories of extraordinary artists in our community. This framework provides our youth with present day role models who have exceled in pursuit of their passions. LTS is founded in the disciplines of creativity, observation, construction and reflection, nurturing visual literacy and each student's confidence in his or her own unique expression. Each lesson provides real world applications to math, science, history and language arts. With an emphasis on experiential learning, the students reap the rewards of creativity and concentrated endeavor. These learning techniques benefit the student beyond the art class and enhance their capacity to learn. Their confidence builds as they are supported in their explorations by our artist/instructors. Our lessons are cross-curricular and support the California content standards. Many of them can be tailored and grouped to work with a particular unit of study, i.e. zoology, social studies, history, language arts, sciences, etc.
For more information, or to arrange a residency in your neighborhood, call (805)653-2501 or send an email to our LTS Education Director, here.
Lessons are adaptable to a wide range of grade levels from elementary through secondary grades and beyond, including community groups and programs.
Programs are supported in a variety of ways, including school and PTA funds, grants, or personal donations from an individual or group of parents/grandparents.
Classes are taught by professional artists with extensive educational experience. Our teachers guide students with a deeper grasp of the art making process.
Our standard 8-week residency is $650 (includes instructor and supplies). Four-week residencies and single lesson programs are also available.
Join the FOTM team as a Teaching Artist
We hire professional artists with teaching experience in kindergarten through eighth grade classrooms for our outreach residencies.
Our teaching artists lead 8 and 10-week residencies in the Winter, Spring, Summer and Fall of each year.
A typical  residency is one lesson per classroom each week over an eight or ten-week period. Three (or more) residencies will be scheduled in a day and more than one day a week is also typically available.
Teaching Artists work in classrooms across the Ventura County. Each class has 30+ students. All materials are provided.
Compensation: $60/lesson & $20/hour during training.
What we look for in our Teaching Artists: 
Professional artist / fine arts education with BFA preferred.

Teaching experience in grades K-8.

Highly flexible and adaptable to a range of educational situations.

Confident social skills and professionalism.

Proactive communication skills & good time management.

A desire to grow and learn as educators and creative makers.

A dependable mode of transportation.
Interested in coming in for an interview? Please send your resume and examples of personal artwork using the link below:
Learning to See Youth Outreach Lesson Plan
LTS offers a variety of lessons inspired by extraordinary Ventura County artists.  All lessons are adaptable to varying age and learning.  The following is a sample of how our cross-curricular lesson plans are integrated with these Focus on the Masters documented artists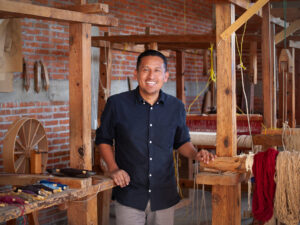 The weaving lesson inspired by Porfirio Gutiérrez provides students with concepts that go far beyond learning how to weave. Additional lessons about botanical contour line drawing, creating natural dyes and indigenous symbols help them to understand that every step of creating a weaving is related to the Zapotec way of life, like many indigenous cultures, of living in harmony with the earth. As students prepare their cardboard looms and begin to weave, they gain an appreciation for the dedication it takes to create a weaving. Fine motor skills are honed, individual color sensibilities are expressed, and patience is rewarded as they weave row by row. Many students feel an instant connection to this lesson as they and their families have similar experiences to Porfirio.
Drawing with Light: Solar Prints
Artist:Horace Bristol, Life magazine photographer
Medium: Photography
Subject matter: migrant farm workers in California during the Dust Bowl
Learning to See lesson: solar prints
Cross-curricular applications: American history, literature (The Grapes of Wrath) chemistry, photojournalism
---
Eye on the Edges: Contour Line Drawing
Artist: Lindsay Scott, world renowned wildlife artist
Medium: painting and drawing
Subject matter: wildlife
Learning to See lesson: contour line drawing
Cross-curricular applications: wildlife biology, habitats, scientific observation, environmental conservation, humane and character education
---
Transforming Planes: 2D/3D Assemblage
Artist: Bob Privitt, sculptor/assemblage artist, retired Pepperdine University professor
Medium: Transforming Planes lesson
Subject matter: symbolism, physics/balance/tension
Learning to See lesson: 2D/3D assemblage with mixed media
Cross-curricular applications: physics, geometry, narrative writing, recycling
---
Painting to Music with Rhythm and Color
Artist: Miguel del Aguila, Grammy-nominated, internationally renowned composer
Medium: orchestral instruments
Subject matter: Latin and World music influenced classical music
Learning to See lesson: painting to music with watercolor and pastels
Cross-curricular applications: mathematical patterns and sequencing, narrative writing
---
Coloring from Nature
Artist: David Leffel, master still life artist and former Art Students League professor
Medium: painting
Subject matter: still life
Learning to See lesson: still life drawing colored using leaves, flowers, dirt, charcoal, etc.
Cross-curricular applications: science, chemistry
Additional lessons: composition, chiaroscuro/light and shadow, pigment and color