Ocean View School District – Learning To See Student Gallery
Artwork by students from Mar Vista, Laguna Vista, and Tierra Vista Elementary Schools, and Ocean View Junior High.
Learn about the FOTM Documented Artists who inspired the artwork in this gallery.
Embossed Tiles inspired by RTK Studios
Students create a symmetrical tile on metal in the tradition RTK Studios artists Richard Keit & Mary Kennedy – with historical roots in Catalina, Malibu, Mexican, Spanish and  Islamic tile and design.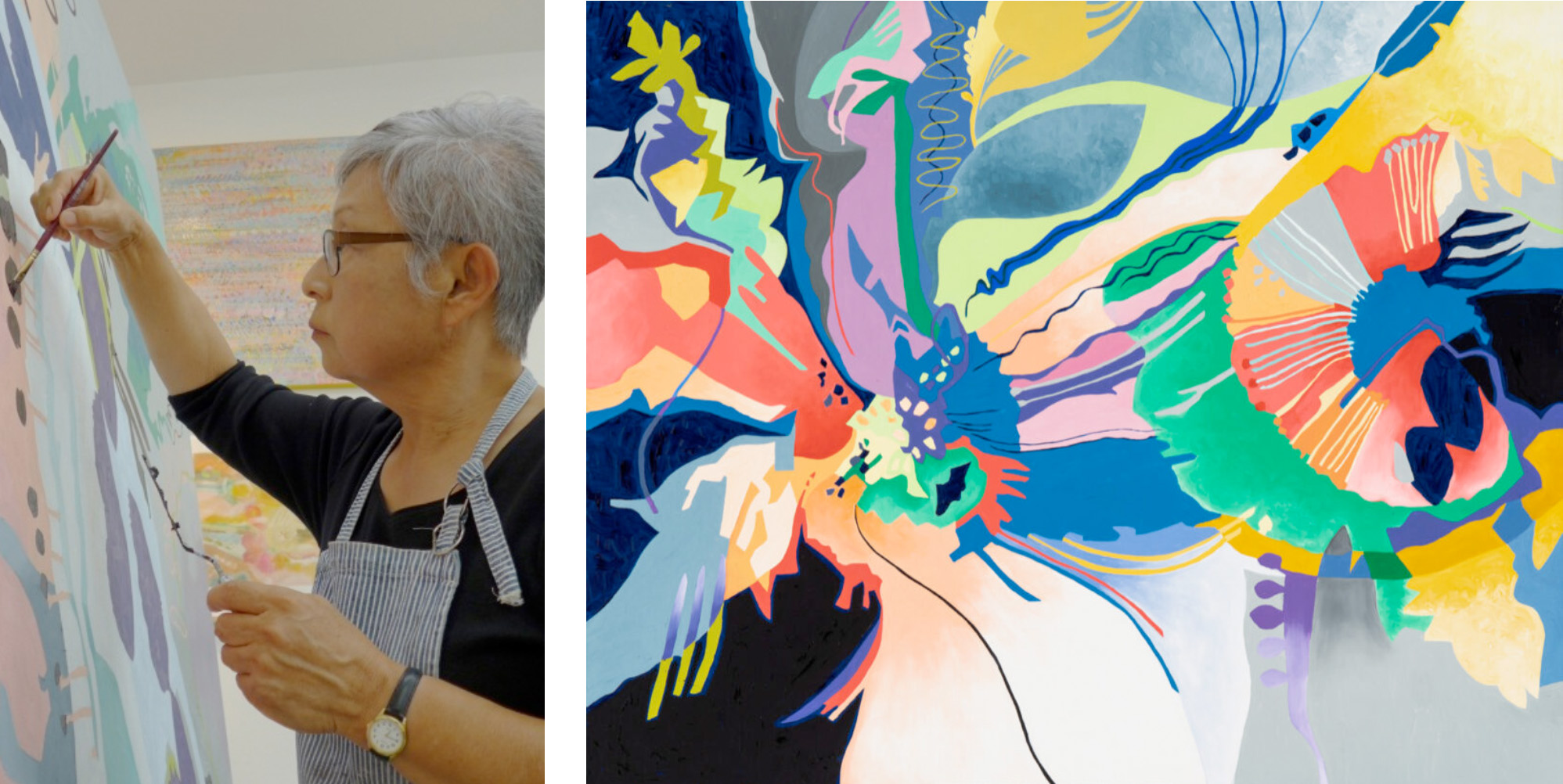 Biodiversity Artwork inspired by Hiroko Yoshimoto
Students learned about the importance of biodiversity and how to translate that into art through composition, color, and content.
Word Art inspired by Gary Lang
Gary loves to write and paint and use words in his art, too.  He does not follow the rules of writing.  It is ART!  Students used their own creative writing to make their words into art, too!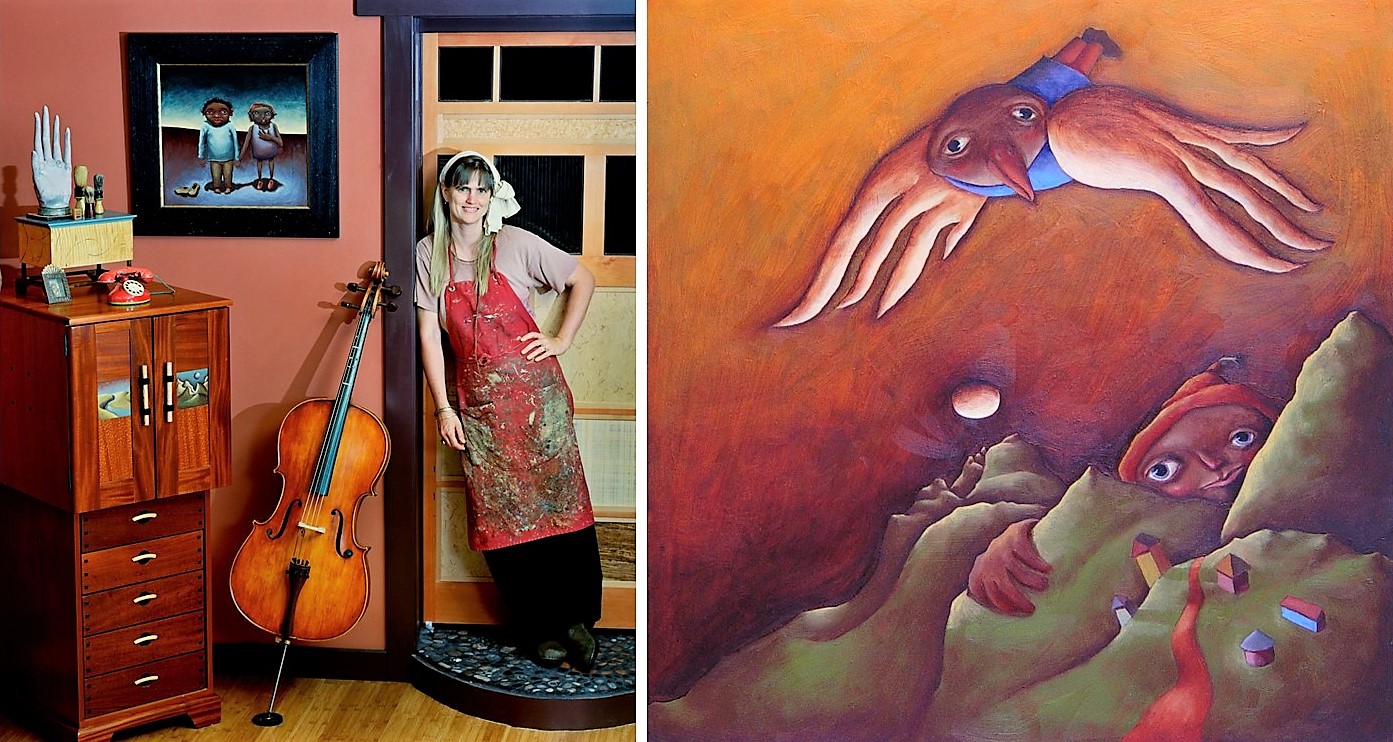 Magical Surrealism inspired by Christine Brennan
Often dreamlike and mysterious, Christine's work is full of symbols. There may be a child-like feel, but she uses traditional elements.  Students learned how to use  contour line, value and form and a strong horizon line as they let their creativity flow.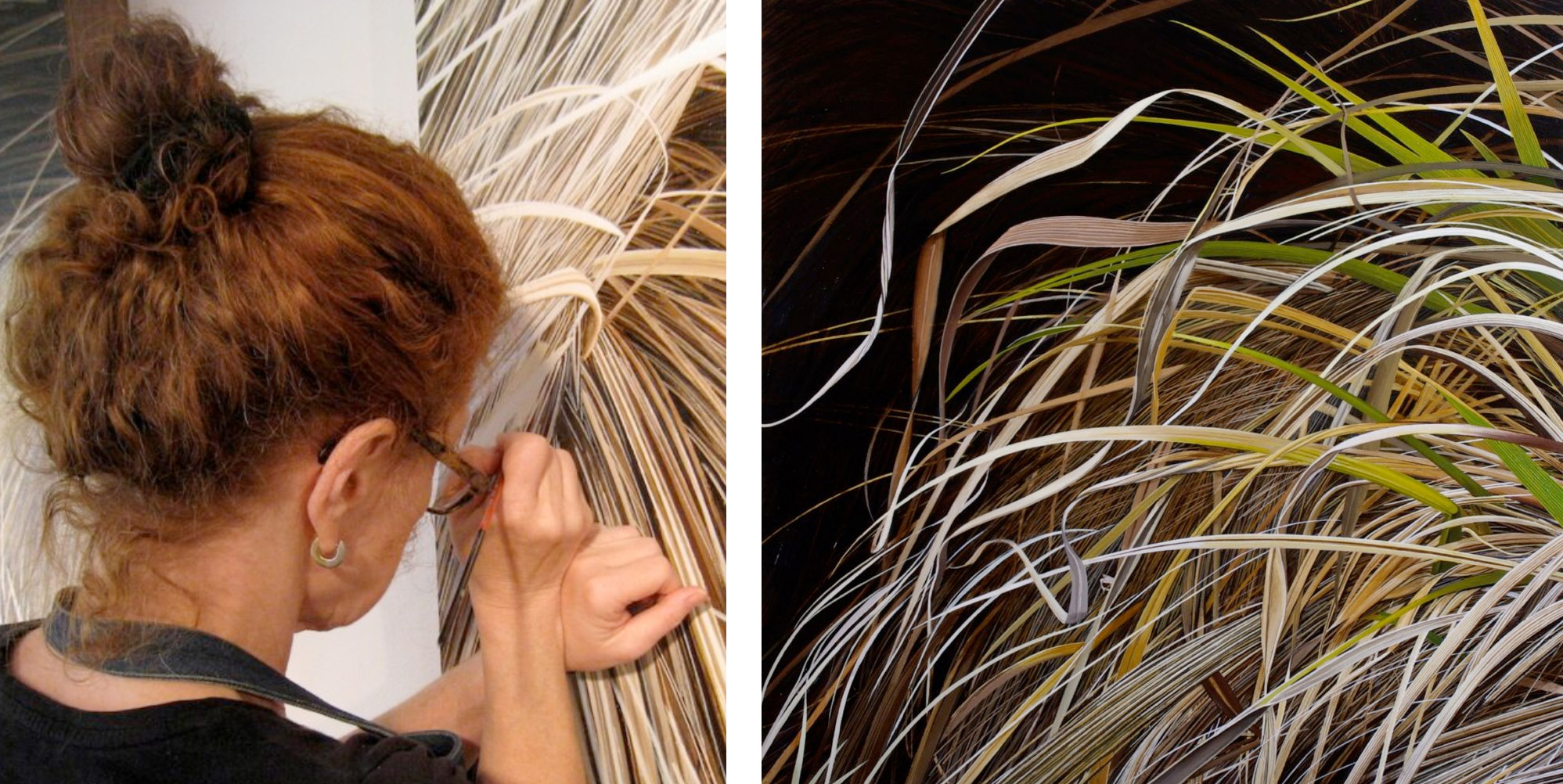 Botanical Contour Drawings inspired by Karen Kitchel
Students honed their observation skills and hand/eye coordination as they drew plants from life.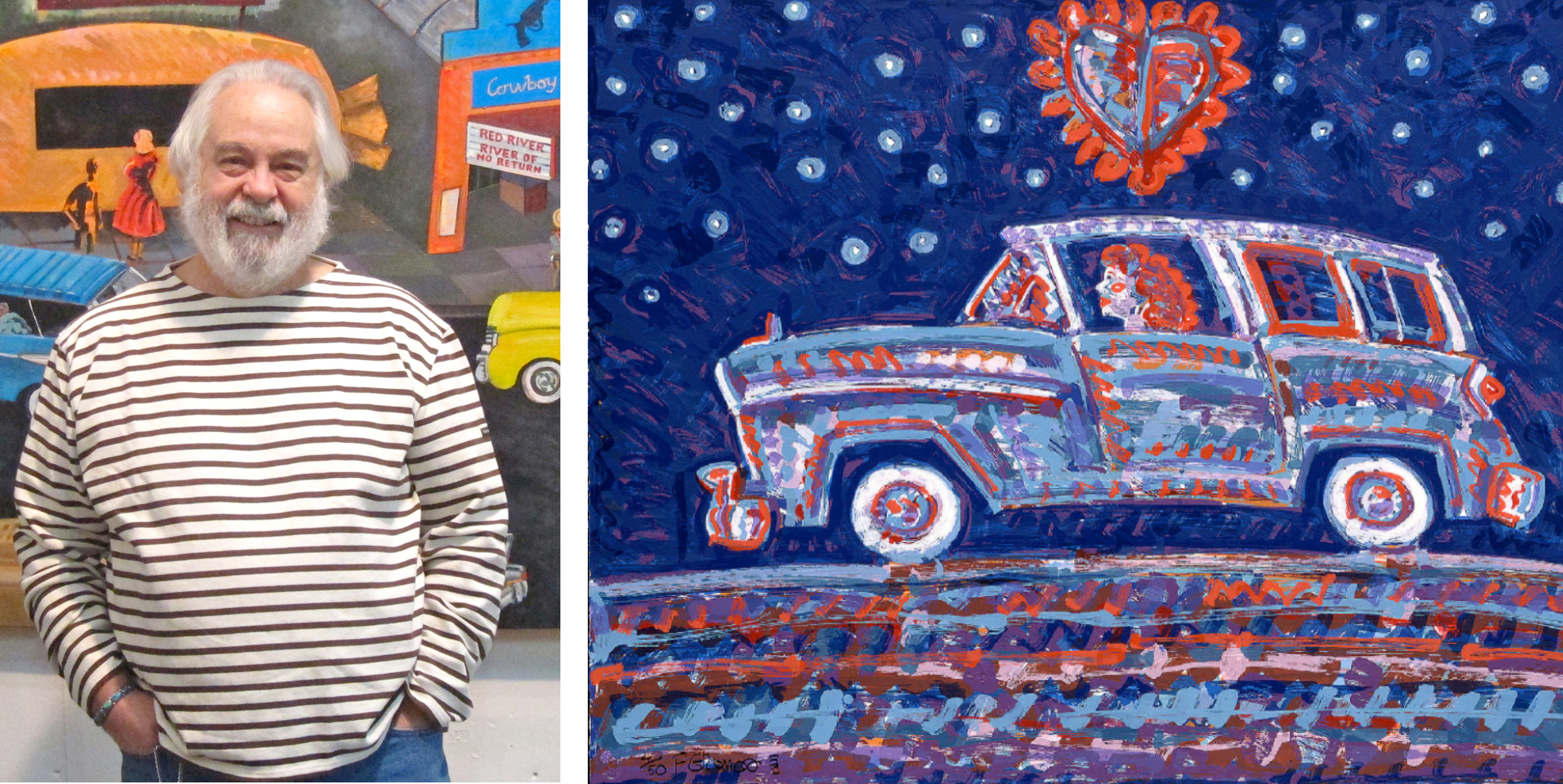 Crusin' Cars inspired by Frank Romero
Students learn about Frank Romero, his role in the Chicano art movement and own influence of growing up in Los Angeles as inspiration for his art.   They have fun using bold colors and shapes with cars in an urban landscape, just like Frank.