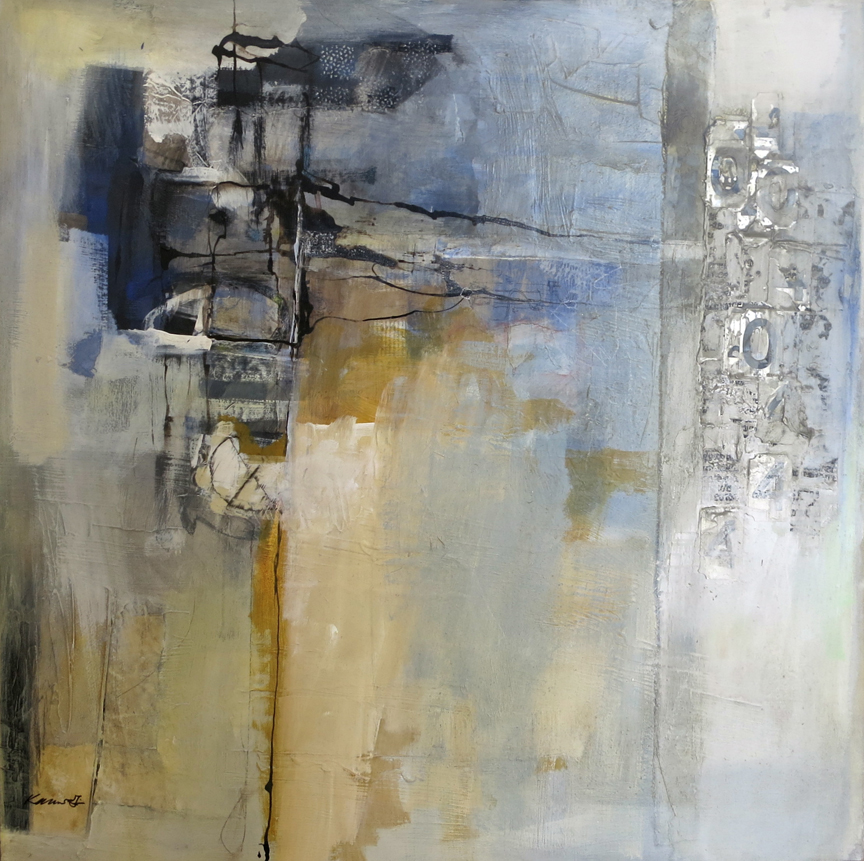 Painter
"Qualia" by Katherine Chang Liu, mixed media on panel, 36″x36″
My work is like a map.  Everything which goes in my mind that day sorts itself into some ideas.  Working out those ideas, and consolidating them into something I feel rather urgent visually, then that's what I paint that day – Katherine Chang Liu
 Katherine is an amazing combination of artist, teacher and jurist with a well-deserved reputation world-wide.  Her paintings reflect a fusion of the traditions of China and the United States, science and art, collage and paint.  The content of Liu's paintings is both natural and abstract, expressing the balance and space of Chinese art and the freedom of American expression.   She has exhibited in Denmark, France, Italy, Finland, China and throughout the US.  In 2012 Liu was the keynote artist at the Third Invitational Exhibition of Contemporary International Watermedia Masters in Nanjing, China.  Her workshops are attended by students from throughout the world.
Liu's documentation took place in 2002 and 2013 and was sponsored by James & Mary Galbraith.
The Focus On The Masters archive has extensive information about this artist.
.