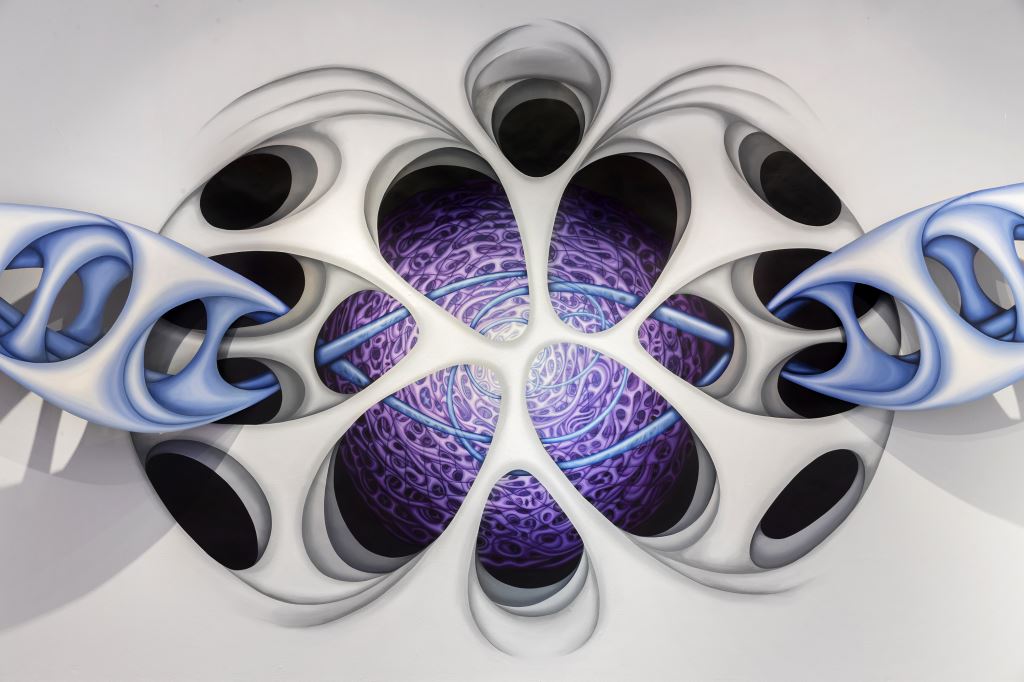 Installation Artist
"Eternally Searching (0,1,1,2,3,5,8,13…)" by Erika Lizée, 2017

acrylic on duralar, 8′ x 69′ x 3′
Erika Lizée is a perceptive artist whose work reflects, in her words, an ever-shifting and nebulous boundary between what is known and unknown. Her installations, using materials such as Duralar, a polyester film, is grounded in a life-long appreciation for nature in its myriad forms. These installations encourage us to question our own relationship not only to her work, but to the world beyond. With a B.F.A. from University of North Carolina and an M.F.A from Cal State Northridge, Erika now serves as a professor at Moorpark College and director of that campus' art gallery.
Lizée's documentation took place in 2019 and was sponsored by the Ventura County Community Foundation. The AfterGLOW was hosted by Delia Gorey and Larry Manson.
The Focus On The Masters archive has extensive information about this artist.
.