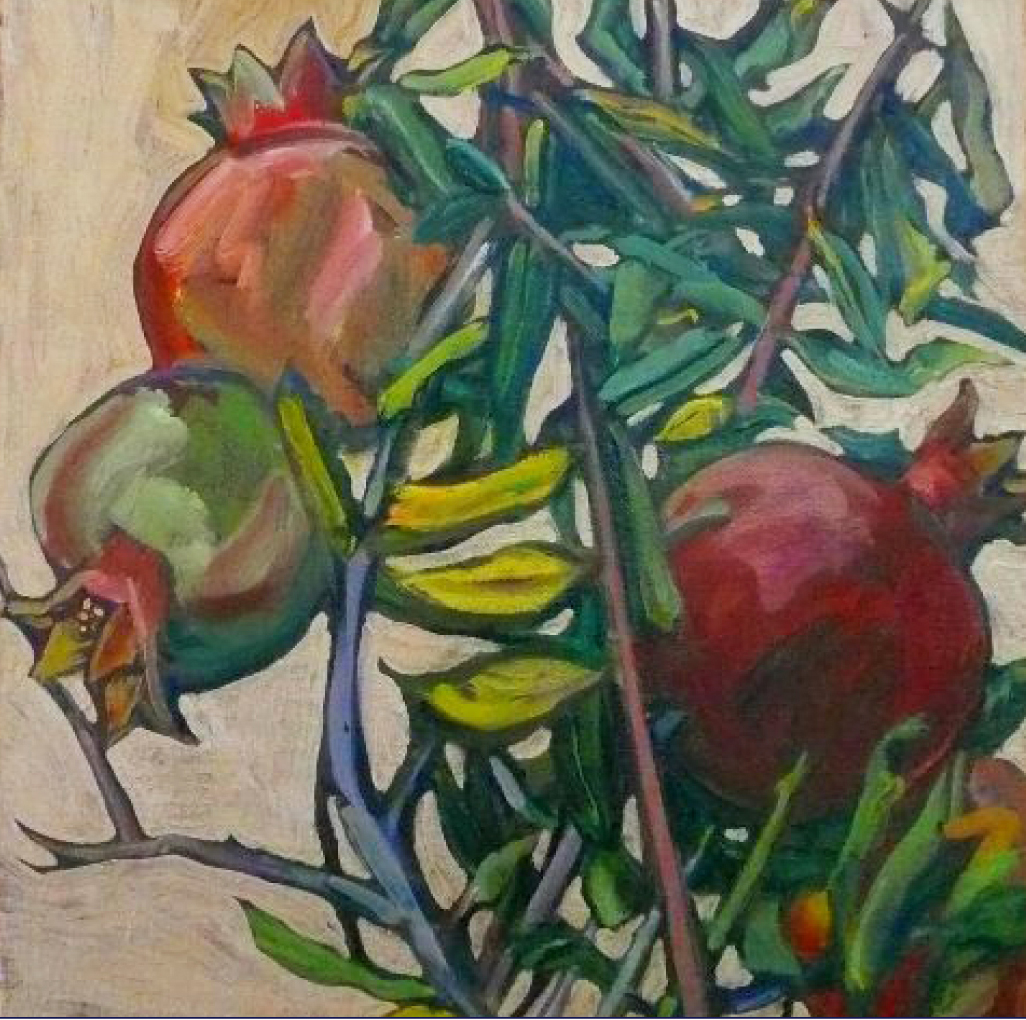 Painter
Ripening by Karen Lewis, 12"x12" oil on canvas
World War II. A Japanese prison camp in the Philippines. A girl passes the time cutting out and coloring paper dolls.  Is this when the artistic career of Karen K. Lewis began?  She earned her BA at UCLA and MFA from Lehman College in the Bronx.  From 1954 to 1990, she and her husband Craig Lewis lived in Washington, D.C. and New York City. Rearing four children did not diminish Lewis's interest in pursuing arts education.  During this time she was energized by the women's movement and her enthusiasm for developing a personal style flourished.  Under the tutelage of Jacob Kainen, Lewis's style became looser, more open and emotional.  She began exhibiting regularly in SoHo, NYC, while teaching art at high school and college levels.  Resettling in southern California gave rise to plein air painting as Karen found new inspiration in the outdoors.  She also continues to do studio painting and printmaking, work that is characterized by bold strokes and a profusion of intense color.  Karen is a member of the prestigious Ojai Studio Artists.
Lewis's documentation took place in 2012 and was sponsored by Yvette & Richard Franklin and Mary & James Galbraith. The AfterGLOW was hosted by Kevin and Christine Beirne.
The Focus On The Masters archive has extensive information about this artist.
.