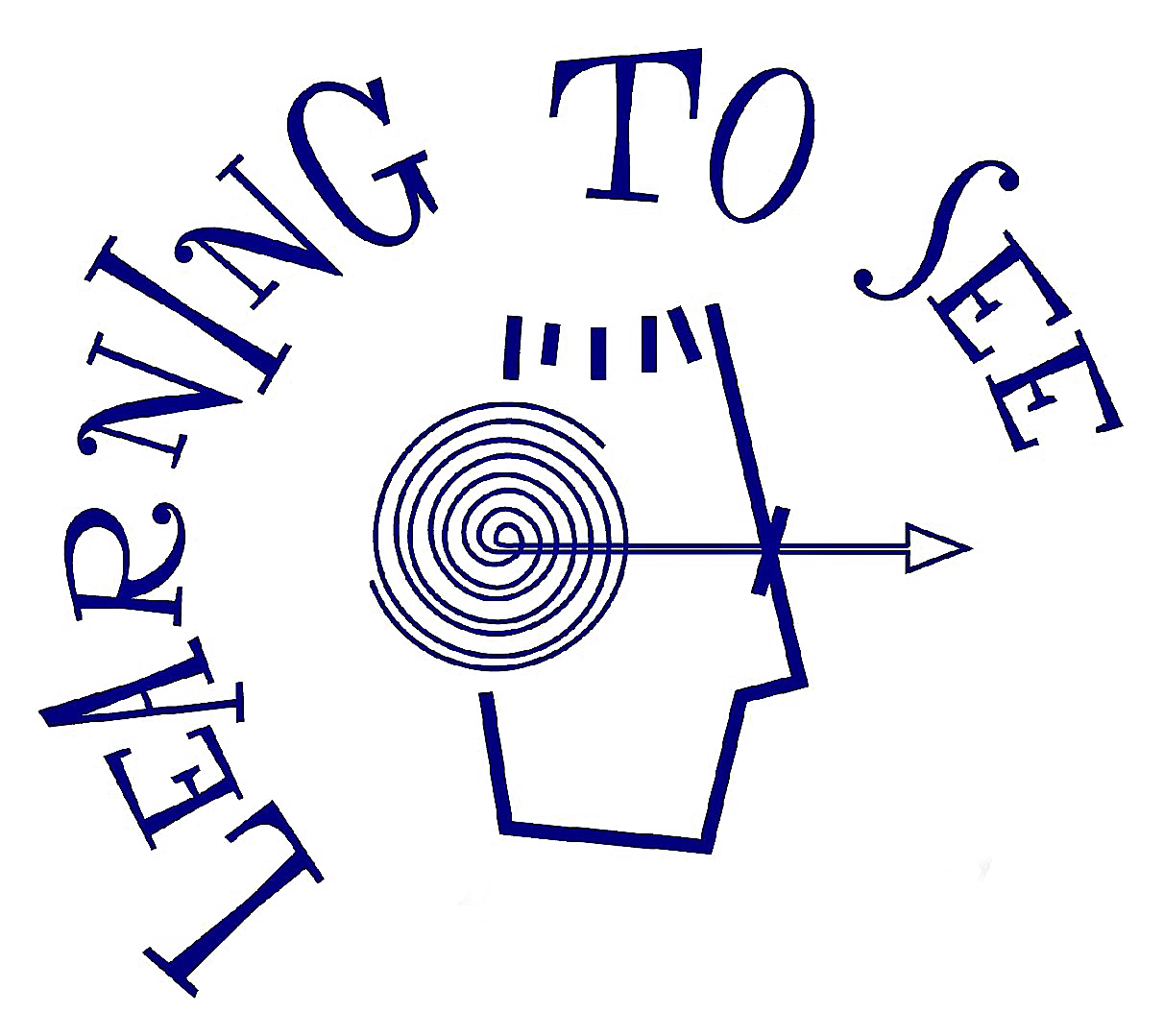 Explore, Discover, Create! with Learning To See inspiration artist Robert Engel
Robert Engel grew up in Oxnard, CA. He and both of his brothers became professional artists! He is inspired by nature and has spent a lot of time studying it as an artist. His artwork combines this knowledge of realistic drawing with a deeper connection to the world around him. He says, "My drawings are a visual meditation on the mystery and wonder of existence." Click HERE to learn more about Bob!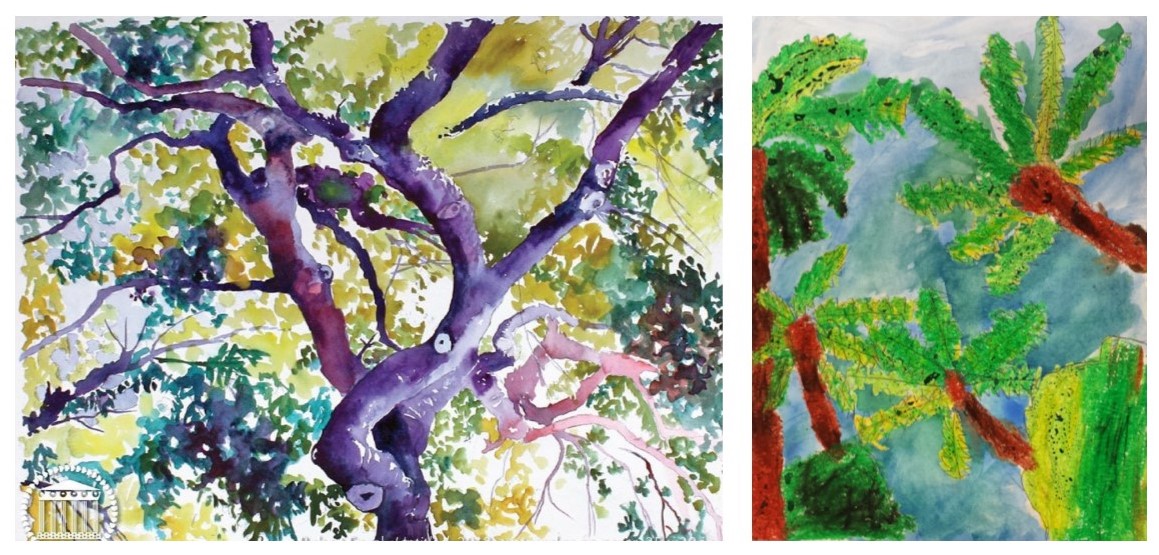 Above left, Robert Engel's watercolor shows his unusual use of perspective or point of view in his artwork. Above right is a painting by a 5th grade student from Harrington Elementary who was inspired to LOOK UP at trees for her perspective!
Have you ever drawn a tree
that looks like these?
What do trees really look like?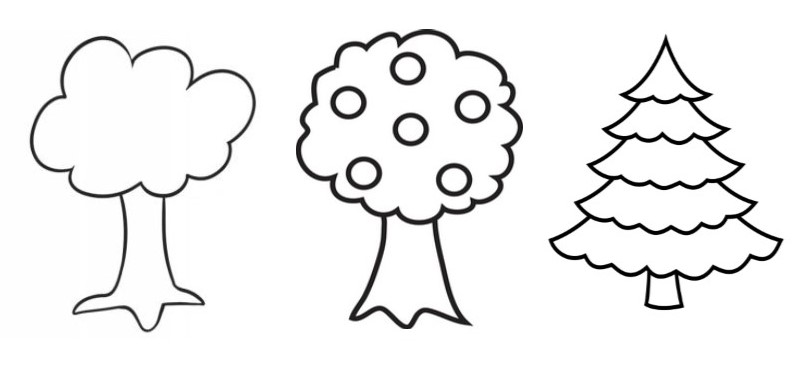 Of course, we all have!  But, these are symbols of trees.  Our eyes see millions of details in front of us all the time and send those images to our brain. Our brain likes to turn the details into symbols to make things simpler and faster to understand. So, when we try to draw something from memory, we often just use one of those symbols.  Artists learn to draw realistically by observing and drawing from real life!
Trees are wondrous and amazing with a lot going on!   Here is a handy dandy Learning To See Trees Sketchbook to guide you through drawing all the different parts.  You can print it out at home.  Don't worry if you don't have a printer!  You can take notes here and then go outside with paper, pencil and your own observing eyes!
Now – let's break it down by studying the different parts. Then, you can put it all together into one beautiful tree!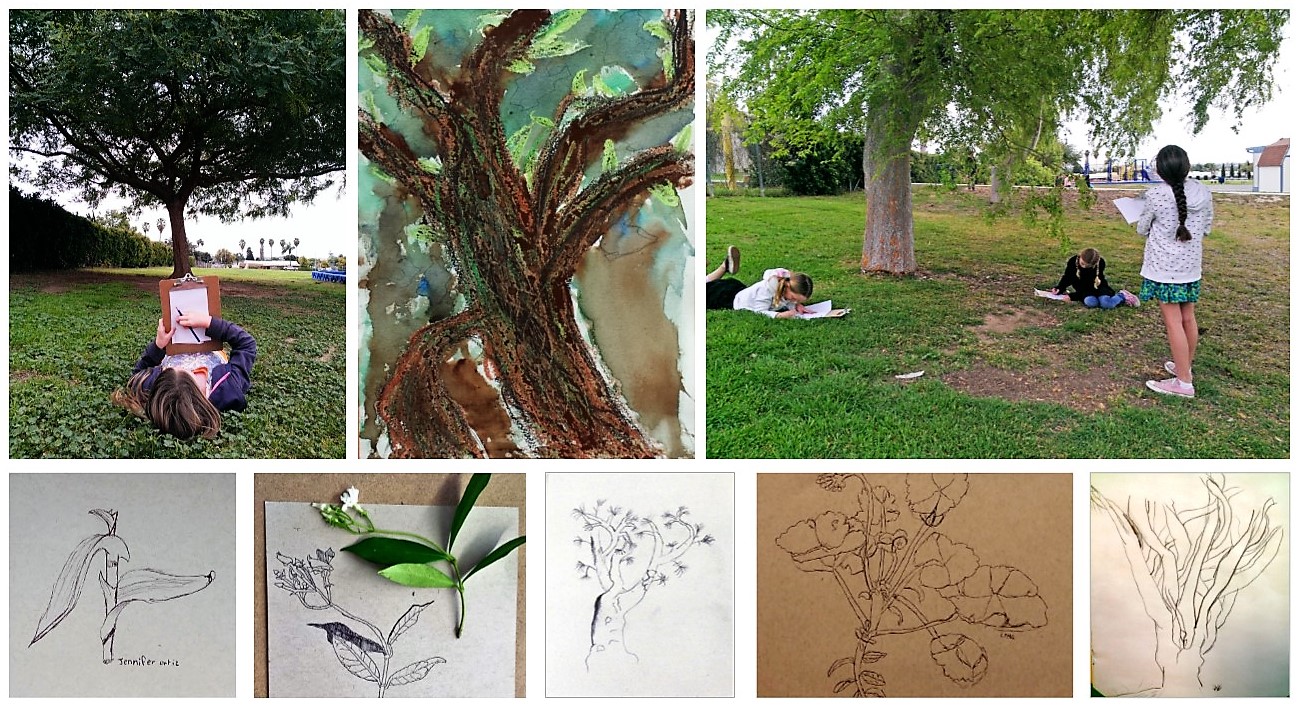 Trees have their own little (and big!) ecosystems.  It includes all the living and nonliving things in the area of the tree, including other plants, animals, water, rocks and dirt!
Supplies
Paper or printed sketchbook
Pencil
Drawing board or clipboard—any hard, smooth surface to put your paper on.  It could even be a book.
A big rubberband, hairclip or paperclips might be handy to help keep your paper on the board.
Large paper for your final tree drawing.



DIRECTIONS
1. Grab your supplies and go outside!  
2. Remember to OBSERVE WITH YOUR EYES!
3. Take your visual notes.  You may also write some descriptions in words.
4. Using the notes from your sketchbook, draw or paint your own beautiful tree!
Watch these videos to see a tree come to life with colored pencils and watercolors.
Check out these different interpretations of trees from artists of the Ojai Valley and Santa Paula!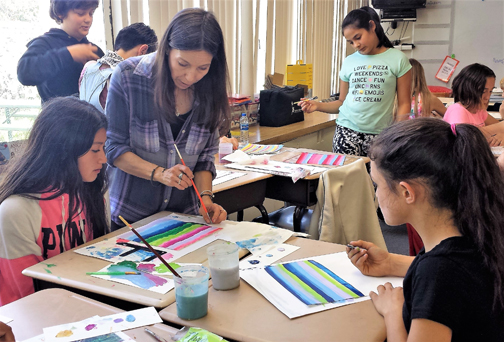 Funding
Learning To See has been adapted for comprehensive online learning!  We utilize Zoom (& other video platforms) and have webpages to support each lesson.  Art supply packets are provided for each student.
Our standard 8-week in-the-classroom residency is $550 (including instructor  and supplies).  You can "Adopt A Classroom" for $550.00. Click HERE to donate.
Four week and single lessons are also available. Our lessons are cross-curricular and support the California content standards. Many of them can be tailored and grouped to work with a particular unit of study, i.e. zoology, social studies, history, language arts, sciences, etc. They are adaptable to a wide range of grade levels from elementary through secondary grades and beyond, including community groups and programs. Programs are supported in a variety of ways, including school and PTA funds, grants, or personal donations from an individual or group of parents/grandparents.
Our program is taught by professional artists who have extensive educational experience. We feel that this criterion helps to guide the student with a deeper understanding of the art making process.
For more information, or to arrange a residency in your neighborhood, call 805.653.2501 or email Education@FocusontheMasters.com.
Your donations support the programs that are at the heart of the FOTM's mission…
to document and archive extraordinary artists and their work through photographic portraits, audio and video interviews and biographical research that encompass each artist's experiences, artistic reflections and development; and 2) to present this work to a broad public through extensive education outreach to all ages – including at-risk youth through our Learning to See Youth Outreach program, Art & The Creative Spirit Enrichment Program for Seniors, a public monthly Artist Spotlight Series, exhibitions, publications, website and an extensive resource library.
THANK YOU TO OUR SPONSORS