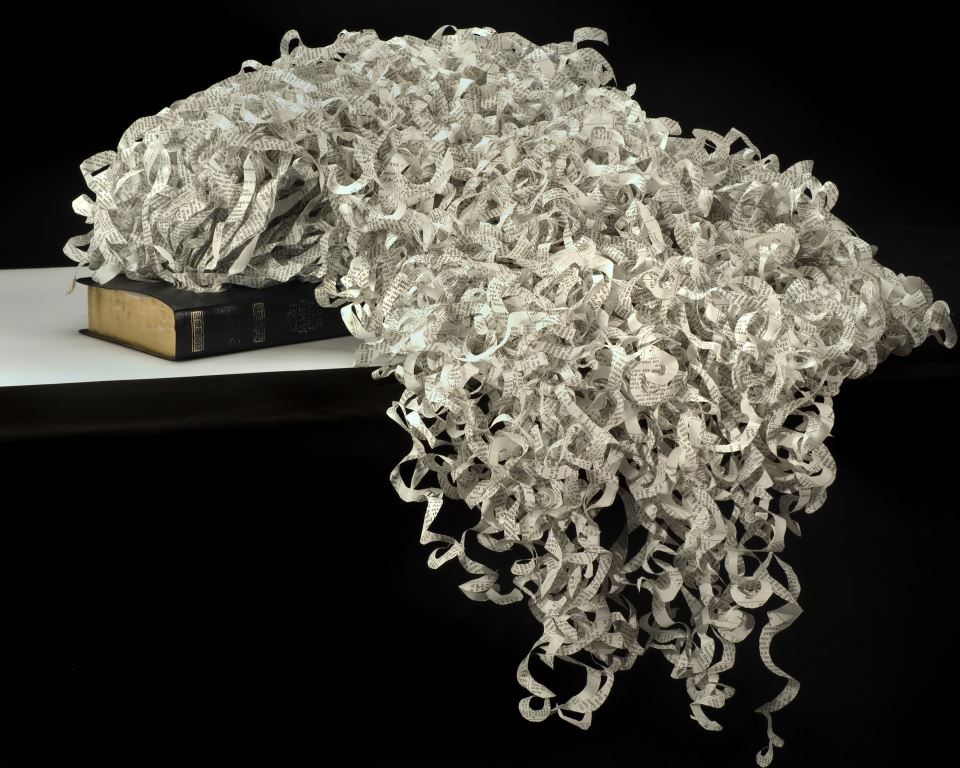 Mixed Media/Altered Books
"Effusion" by Linda Ekstrom, 2003

Altered Bible, 15″d x 18″w x 36″h
Linda Ekstrom's work is anchored in the book as a cultural and symbolic object. Through her altered books and other mixed media works, she seeks to uncover and articulate a profound sense of mystery. She explores the subjects of narrative, person, place or event through the perspective of larger religious thought, history and ritual. Ekstrom received both a Bachelor of Arts and Master of Fine Arts from UCSB and is on the faculty for the College of Creative Studies at UCSB.
Ekstrom''s documentation took place in 2019 and was sponsored by Michael Rohde. The AfterGLOW was hosted by Dane Goodman & Marie Schoeff.
The Focus On The Masters archive has extensive information about this artist.
.