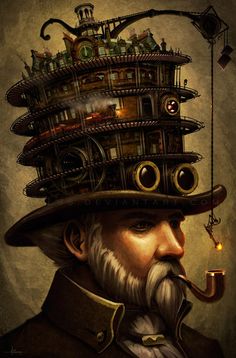 Cumulus Media presents
STEAMPUNK DADA
ELECTRIC CARNIVAL

An Online Benefit for Arts Education
Streamed Free on Zoom!
Saturday, August 22, 2020 from 6:00 – 7:00 p.m.
Art and community have the power to uplift our souls. Join us for an evening filled with performances, great art, online auction and curiosities.
Opportunity Drawing to win!
$5 each
Receive 1 free ticket for every 4 purchased!
The drawing will take place the evening of the gala, August 22nd.
You need not be present to win!
The Blindman's Ball
Original Lithograph
by Beatrice Wood
The Blind Man was an art and Dada journal published briefly by the New York Dadaists in 1917. Henri-Pierre Roché and Marcel Duchamp, visiting from France, organized the magazine with Beatrice Wood in New York City.
Writer Daisy Prince described it for the Document Journal:  The original Blind Man's Ball was held 100 years ago at Webster Hall (known as "The Devil's Playhouse") in 1917 at the start of the Dada movement for the nascent art publication The Blind Man published by Marcel Duchamp and writer Henri-Pierre Roché. Guests were told to come dressed as schools of modern art, most came as their own schools. They came as steam radiators, hard-boiled eggs, and even as a comedian crossed with a lampshade. Some came wearing a sheet and left wearing nothing at all. They drank all night and ended up in bed together after a breakfast of eggs and wine. It caused an uproar with the establishment who thought it indicative of the base immorality of the modernists and it drifted into Bohemian legend.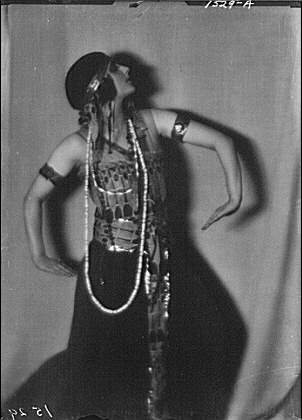 Beatrice Wood is recognized as the "Mama of Dada".  In 1948 Wood moved to Ojai, California, and began to produce the iridescent luster surfaces that have made her famous.  Her home in Ojai's Happy Valley became the Beatrice Wood Center for the Arts, continuing her vision of a center for arts, cultural studies and education.
The Focus on the Masters documentation of Beatrice Wood took place in 1996.  Learn more about Beatrice Wood HERE.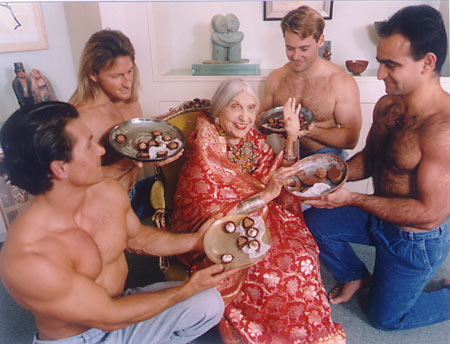 Portrait of Beatrice Wood by Donna Granata from the Focus on the Masters Portrait Series
All auction items and other purchases will be available for a scheduled, distanced pickup at the FOTM offices in Ventura the week following the gala.  
Distanced protocols will be used to ensure your safety.  Other arrangements may also be made.