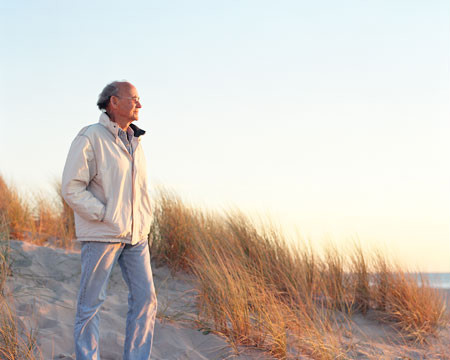 Photographer/Environmentalist
Portrait © Donna Granata 2004
Ernest H. Brooks II, a noted professional photographer, educator and ambassador for the photographic industry, has won international acclaim for underwater photography and audio/visual presentation. As a professional photographer, he has contributed to numerous magazines and organizations including: Cousteau Society, California Highways, Ocean Realm, Monterey Bay Aquarium, Nature Conservancy and Natural Wildlife, among others.
A graduate of Brooks Institute and winner of numerous honors and awards including: 1973 — 'Triton Award' — Inner Space Pacifica, Hawaii; 1975 — 'NOGI' — The Underwater Society of America; 1977 — 'National Award' — Professional Photographers of America; 1971 through 1980 Hall of Fame elector — Photographic Arts and Science Foundation; 1978 — Cameracraftsmen of America; Served on the National Advisory Council of the National Society of Arts and Letters; 'Hall of Fame' — Underwater Photographic Society; was honored by the Oceanic Community of SSI and Nikon for 5000 hours beneath the sea, 'Plantinum Pro Diver Award', and his most recent honor, 'The 1996 Partner's Award' from the American Oceans Campaign for his lifelong commitment and dedication to our oceans. His work has been exhibited in the Metropolitan Museum of Art, Monterey Bay Aquarium Shark Exhibit, Yugoslavia — 'Man in the Sea', Our World Underwater, Smithsonian — 'Planet Earth', and was also honored by the Smithsonian Institute in January of 1995.
He is a member of the Professional Photographers of America. As a project leader or principal member, Ernest Brooks II has participated in projects of international recognition including: the photographic investigation into the Shroud of Turin (1978, Shroud of Turin Research Project); and photo-documentation of Arctic research station activities (1977 sponsored by the McGinnis Foundation of Toronto, Canada). He was also a project leader and member of the international panel in the "Focus on New Zealand' event in 1985, and led a photographic research and travel expedition to the Sea of Cortez aboard the Institute's research vessel, 'Just Love' in 1986.
In the pursuit of dramatic marine images, he has descended into the spectacular waters beneath the polar icecaps, and in almost every ocean on Earth. He believes that photographs are the evidence that truly illustrate change, and he remains a tremendous vocal tool in our struggle to protect our ocean environment.
Ernest Brooks II's documentation took place in 2003. The FOTM Archive contains extensive information about this artist.