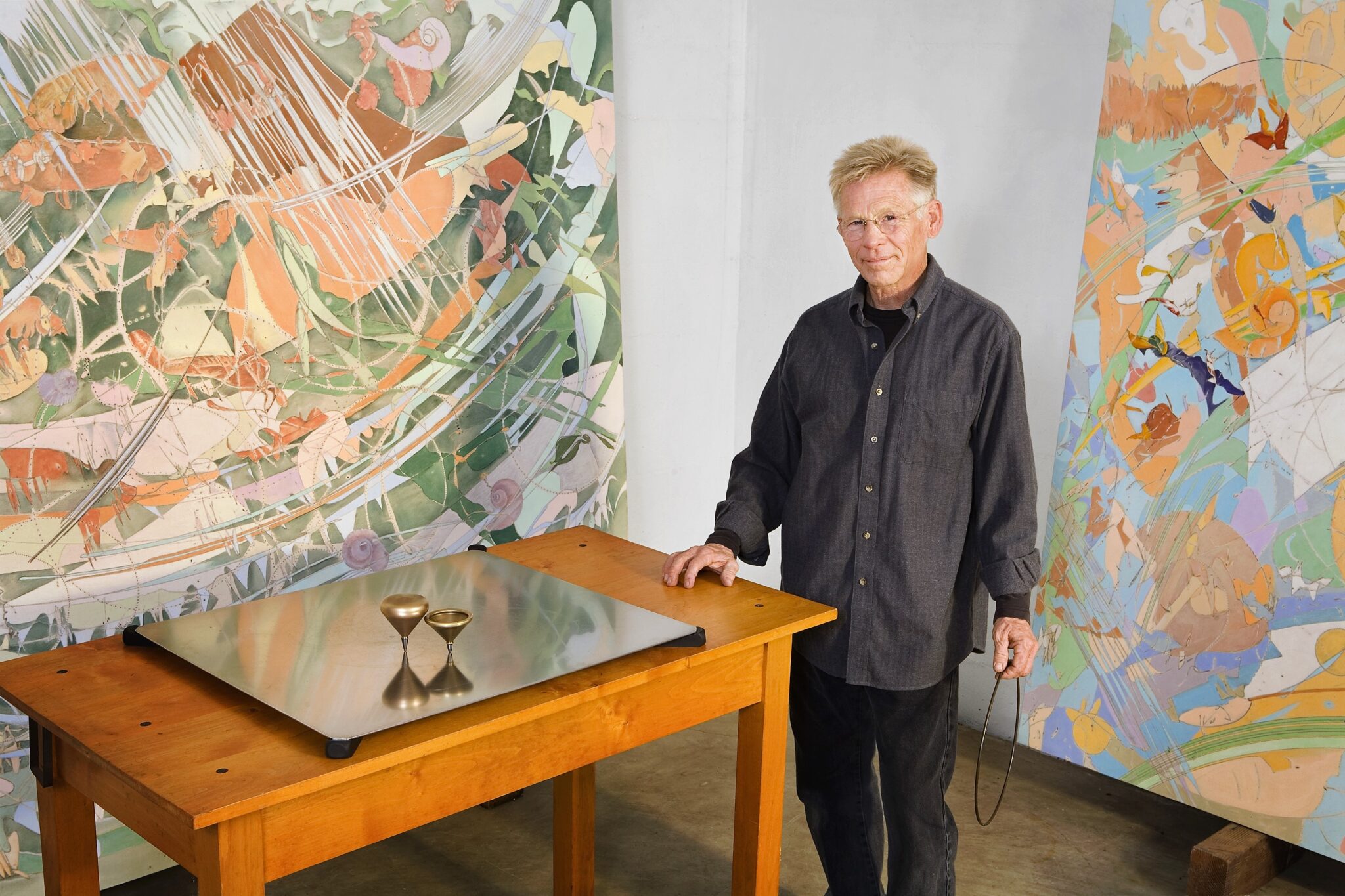 Painter/Sound Artist
Steel tops by Tom Jenkins
Horses, motorcycles, pin-striped hot rods. Gymnastics. Steel spinning tops. Sound sculptures. These diverse threads are woven together as an artist who resists easy classification. Tom was reared in Colorado, went to the University of Colorado on a gymnastics scholarship where he majored in art. Teaching high school art and coaching gymnastics occupied him before returning to academe to earn his MFA in studio art. The 70s founds him in Los Angeles where he served on the board of directors of the LA Institute of Contemporary Art and produced kinetic and sound sculptures. The sound sculptures morphed into musical instruments used in the performance of songs and stories. In the 80s his emphasis moved to paintings done in high gloss enamel paint on metal and plastic that focused on environmental destruction and decay. Tom has taught at UC Irvine, Santa Monica College, Otis/Parsons Art Institute, and Claremont Graduate School, among others. He has exhibited widely and is included in L.A. Rising: SoCal Artists Before 1980, published 2011, that catalogues many of the important artists who shaped the Los Angeles cultural landscape.
Jenkin's documentation took place in 2012 and was sponsored by Jim & Meg Easton. The AfterGLOW was hosted by The Old Broads Catering Company.
The Focus On The Masters archive has extensive information about this artist.
.