See you in the studio! with Gayel Childress
Our newest series continues on
Tuesday,  November 30, 2021
6:30 – 7:30 p.m.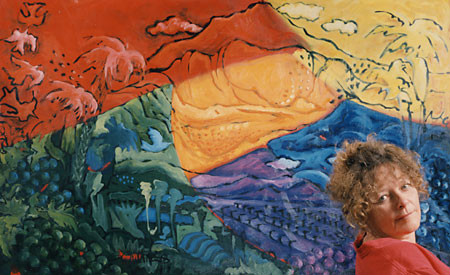 Focus on the Masters' (FOTM) newest series, See you in the Studio! continues on Tuesday, November 30, 2021 at 6:30 p.m. on Zoom.  This month features documented artist, Gayel Childress. Get a tour of her studio and find out what she has done since her formal documentation.
Award-winning artist Gayel Childress works in watercolors as well as oils and monoprints. She is best known for her fluid interpretations of landscapes and figures that capture the essence of the moment with a superb touch of humor.
Her contributions to the art community within the Ojai Valley have been monumental. She, along with Marta Nelson and Bert Collins, founded the Ojai Studio Artist's Tour in the late 1980s. The results have been thousands of dollars contributed to arts education as well as tremendous economic vitality to the Ojai Studio Artists and the community of Ojai. 
These studio visits are different from FOTM's Spotlight Series and other events you may have attended online. See you in the Studio! featured artists have all been documented by FOTM and are the inspiration for the lesson plans of FOTM's in-school art program, Learning to See Outreach.  Says Education Director, Aimee French, "The artwork and life stories of these extraordinary artists in our community provide our youth with present day role models who have excelled in pursuit of their passions."  
This event is FREE to all but DONATIONS gratefully accepted.
See you in the studio!
2021 Schedule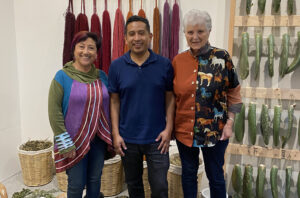 See You At The Studio! Schedule Porfirio Gutierrez June 29 BiJian Fan July 27 RTK Studios August 31 Karen Kitchel September 28 Gayel Childress October 26 See You at the Studio!A new monthly event premiering Tuesday, June 29, 20216:30 – 7:30 p.mFocus on the...