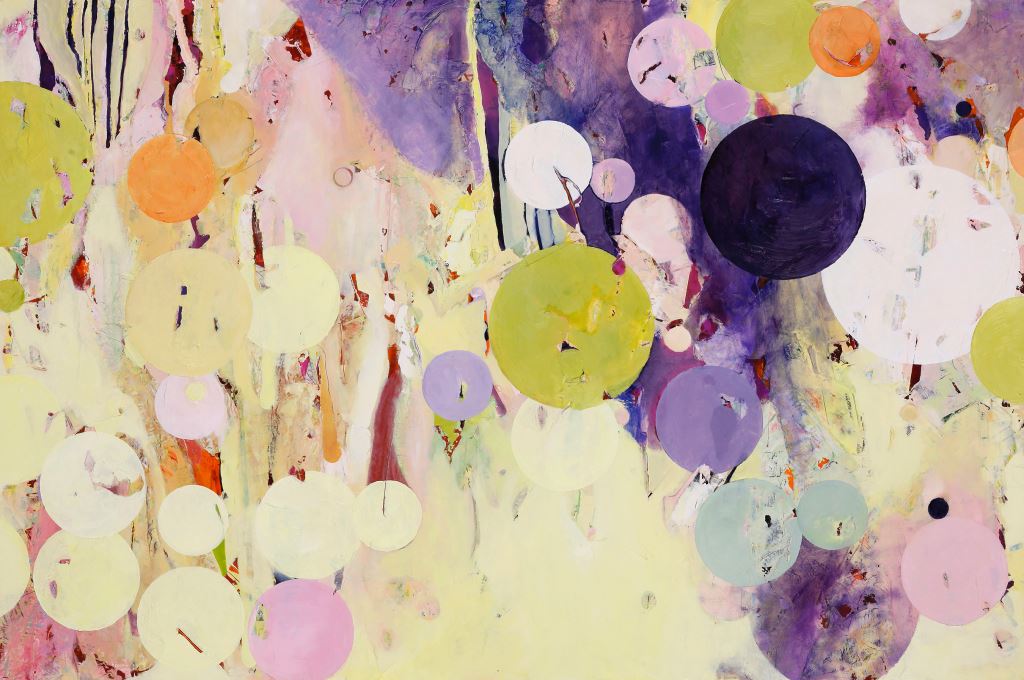 Mixed Media Painter
"Being Myself" by Peggy Pownall
oil, acrylic, map on panel 24"x 36"
Peggy Pownall is a mixed media painter working as an Artist-In-Residence at Studio Channel Islands in Camarillo since 2008. She received her B.A. from Pepperdine University and has undertaken further studies at Studio Art Centers International in Florence, Italy. Her work is a visual expression of themes such as identity, longings, personal mythology and iconic memories. A lively pallete, combined with bits and pieces of old maps, journals, sewing patterns, blueprints, photos, notes and books may be stitched together, suggesting life's pathways and spaces and search for life's elusive equilibrium.
Pownall 's documentation took place in 2019 and was sponsored by Martin & Virginia Furmanski. The AfterGLOW was hosted by Karen Hoffberg.
The Focus On The Masters archive has extensive information about this artist.
.