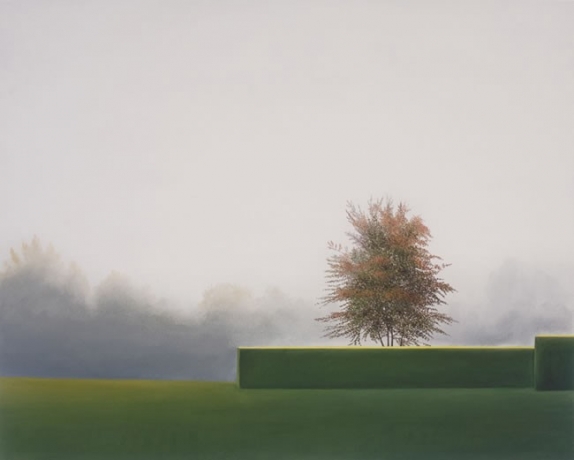 Painter
"Silence" by Astrid Preston, 2002
oil on canvas, 28″ x 35″
Astrid Preston has been called "one of America's most important contemporary landscape painters." She joins a love for Renaissance and Chinese/Japanese art with the emotions and feelings she has for nature. The resulting landscape is ultimately a reflection of her internal expression. She received a B.A in English Literature from UCLA and received an NEA Fellowship Grant and an artist residency from Lux Art Institute. Her work has been exhibited in galleries and museums throughout the United States and Asia, and has been featured in the Los Angeles Times, Art in America and ArtForum.
Preston's documentation took place in 2019 and was sponsored by Pat Herman and Jordan Laby. The AfterGLOW was hosted by Joanne Julian.
The Focus On The Masters archive has extensive information about this artist.
.