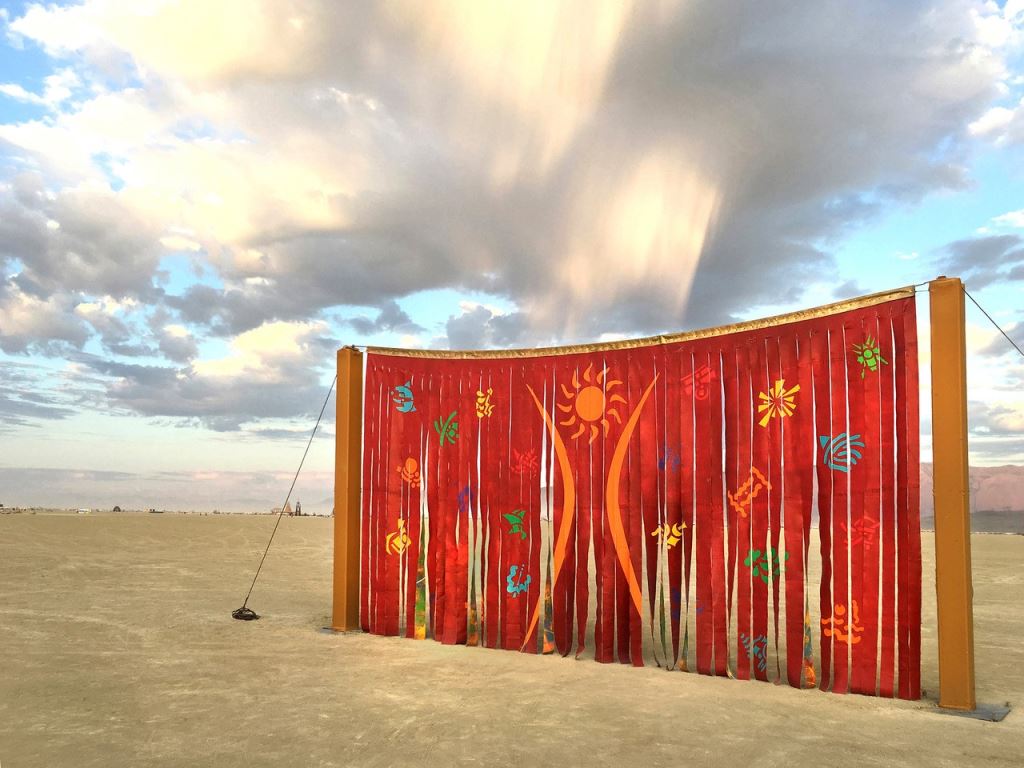 Painter/Multimedia
"Canvas Deconstruction Series: SOLARIS"
 (Burning Man 2017 art installation)
acrylic on canvas – 14′ x 26′
Carlos Grasso studied both visual arts and music as a child while growing up in Buenos Aires, Argentina. He worked as a professional flautist and graphic designer before moving to Southern California where he found his passion for painting. As an apprentice to FOTM documented master artist David Leffel, Carlos honed his skills in realism and life drawing. The freedom of abstraction has driven his later works, mixing "the outside world" and "the inside world". His collage-based compositions juxtapose found objects with abstract paintings, creating a dialogue between the tangible and the intangible, the subjective and the material. Grasso will be featured in a two person show at the Museum of Ventura County June – August 2019. In addition, he is a member of the prestigious Ojai Studio Artists, who open their studios annually the second weekend in October.
Grasso's documentation took place in 2019 and was sponsored by Richard & Yvette Franklin. The AfterGLOW was hosted by Teri Willison
The Focus On The Masters archive has extensive information about this artist.
.