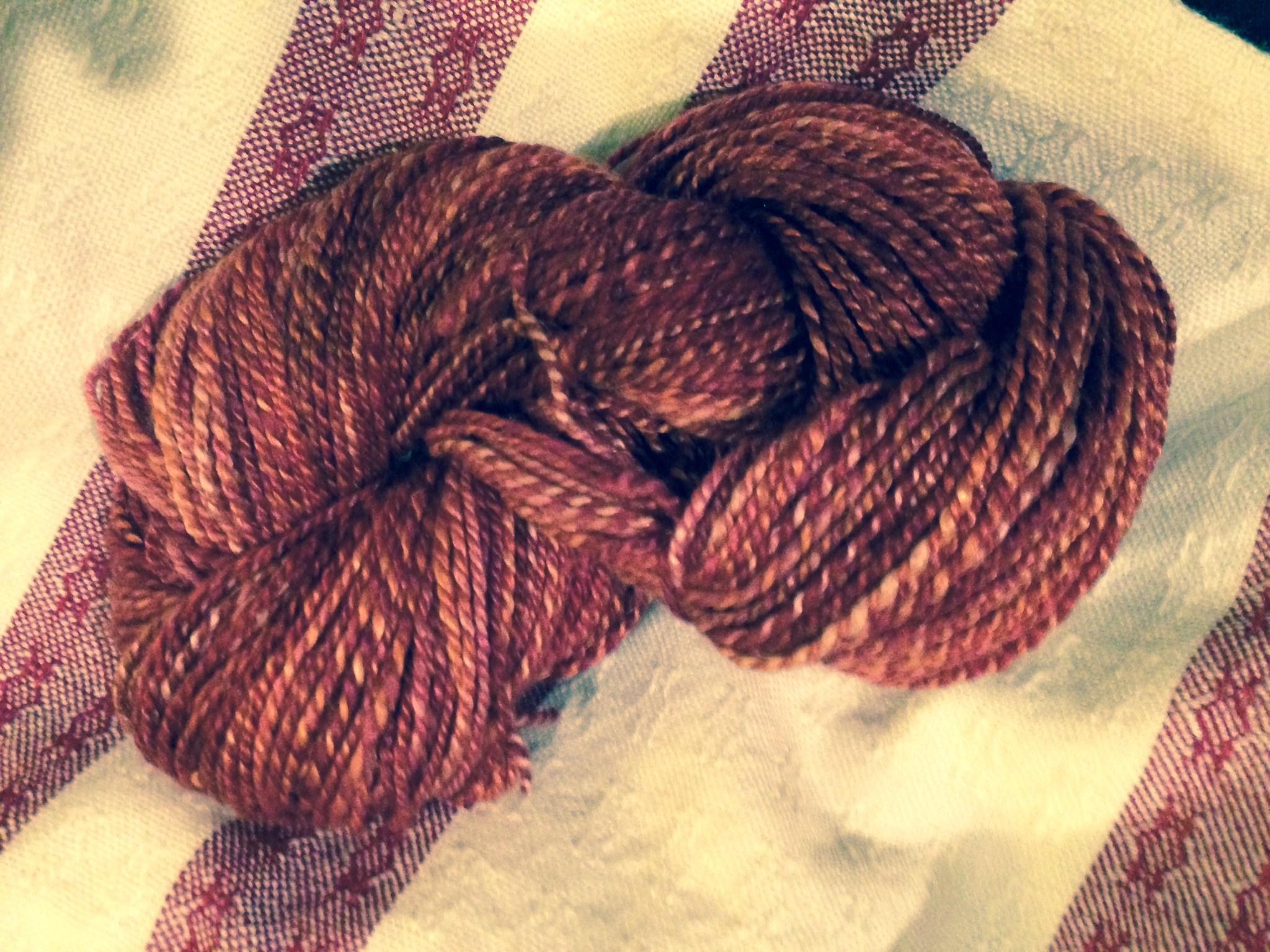 Fiber Artist
Handspun Yarn by Rich Deppe with Handwoven Tallis Bag by Carl Friedlander
Rich Deppe's involvement in fiber arts dates to his early childhood, when his grandmother introduced him to knitting, at which he proved very adept.  His fascination with knitting disappeared by his teen years but re-surfaced some years ago.  He knits and weaves but for Rich the most interesting aspect of fiber art is spinning the fibers themselves.  Carl Friedlander, a retired computer scientist, is well-known for creating prayer shawls worn at Jewish religious services. His fiber art gene seems to have come from his maternal grandfather, a superb tailor.  Although Carl does weave beautiful yet utilitarian items such as table mats, runners, and material for clothing, it is his work as a man of faith that is perhaps most impressive.
Mary Galbraith, moderator, chatted with Rich Deppe and Carl Friedlander, connecting the threads and weaving their stories together to give greater understanding of the creative process.
This Spotlight was sponsored by Betsey Chess and John & Cherie Brant. AfterGlow hosted by JoEllen Lee with The Old Broads Catering Company.
The archive has extensive information on this artist.