A Conversation with Margaret Garcia
Postponed – Date/Time to be Announced
"I define Chicano art by creating it," Garcia states. The Los Angeles native began her career as a muralist, involved in the murals that swept through the 1984 Olympics. Identified as one of 24 artists who have had an impact on LA Art, Garcia's work consists of oil paintings saturated with a wildly expressive palette. Flat compositional space is firmly rooted is the tradition of Mexican folk art. Her paintings are in the collections of LACMA, the Laguna Art Museum and the personal collection of Cheech Marin.
Margaret Garcia Spotlight Talk Sponsor(s): John & Cherie Brant
Margaret Garcia AfterGLOW Host(s): Sal & Edy Santangelo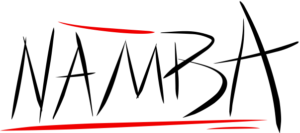 FOTM is thrilled to be partnering with
NAMBA Performing Arts Space
for the 2024 Artist Spotlight Series.
Venue Location
Namba Performing Arts Space
47 S Oak St, Ventura, CA 93001
Ticket Pricing
$20 for general public
$15 for seniors
FREE to FOTM Members
AfterGLOW Fundraiser
$40 FOTM Members
$50 Non-Members
Maps/directions provided to paid guests at Spotlight Talk.
A Note to Educators & Students
Artist Spotlights are open to students attending as a class assignment free of charge. Reservations required.
Please call (805) 653-2601
Season Sponsors
Dennis Mitchell
Passion Flowers
Peterson Graphics
The Museum of Ventura County