A Conversation with Lori Cozen-Geller
Postponed – Date/Time to be Announced
Lori Cozen-Geller is a minimalist sculptor working in metal, wood and fiberglass, overlaid with automotive paint. The artist creates geometric shapes that stand alone and as wall sculptures with cutout shapes. The incised pieces create an interplay between positive and negative space. Cozen-Geller's career as an artist was birthed from the intense grief of the loss of her father. The work is driven by emotion and intuition. She explains her process as "a journey that begins with a feeling" and develops into a piece of art by "…freezing emotions and placing them into concrete form." The work is highly crafted and reminiscent of the Finish Fetish School utilizing high gloss surfaces. "Although my art is an expression of my own personal feelings, these emotions are universal to all mankind. Human beings share the same emotional palette even though each of us has a differing set of life circumstances. The energy of life is the fuel that ignites my passion to express." 
To learn more about Lori, visit www.LoriCozenGeller.com.
Lori Cozen-Geller Spotlight Talk Sponsor(s): TBA
Lori Cozen-Geller AfterGLOW Host(s): TBA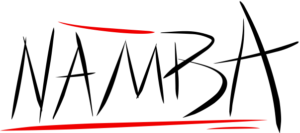 FOTM is thrilled to be partnering with
NAMBA Performing Arts Space
for the 2024 Artist Spotlight Series.
Venue Location
Namba Performing Arts Space
47 S Oak St, Ventura, CA 93001
Ticket Pricing
$20 for general public
$15 for seniors
FREE to FOTM Members
AfterGLOW Fundraiser
$40 FOTM Members
$50 Non-Members
Maps/directions provided to paid guests at Spotlight Talk.
A Note to Educators & Students
Artist Spotlights are open to students attending as a class assignment free of charge. Reservations required.
Please call (805) 653-2601
Season Sponsors
Dennis Mitchell
Passion Flowers
Peterson Graphics
The Museum of Ventura County