A Conversation with Charles Arnoldi
Postponed – Date/Time to be Announced
Charles Arnoldi is an abstract painter, sculptor and printmaker. The artist's boldly graphic and colorful aesthetic employs a wide range of abstract visual language, from hard-edged geometric compositions to fluid, lyrical linework. Arnoldi attended Ventura College for two years prior to attending Art Center in Los Angeles. The artist recalls the stifling classroom environment of the late 1960s where male students were required to wear ties. After only two weeks, he transferred to the Chouinard Art Institute where he remained for eight months before deciding to abandon his formal education. Arnoldi has been widely exhibited in the United States and abroad including the Guggenheim Museum in Bilbao and The Museum of Modern Art in New York. Today, Arnoldi's works can be found in the collections of the Art Institute of Chicago, the National Gallery of Art in Washington, D.C., the Los Angeles County Museum of Art, and the Metropolitan Museum of Art in New York, among others. To learn more about Charles, visit www.CharlesArnoldiStudio.com.
Charles Arnoldi Spotlight Talk Sponsor(s): Debra McKillop and Barbara Harvey
Charles Arnoldi AfterGLOW Host(s): Oaken Goddess Grove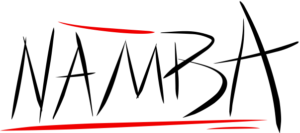 FOTM is thrilled to be partnering with
NAMBA Performing Arts Space
for the 2024 Artist Spotlight Series.
Venue Location
Namba Performing Arts Space
47 S Oak St, Ventura, CA 93001
Ticket Pricing
$20 for general public
$15 for seniors
FREE to FOTM Members
AfterGLOW Fundraiser
$40 FOTM Members
$50 Non-Members
Maps/directions provided to paid guests at Spotlight Talk.
A Note to Educators & Students
Artist Spotlights are open to students attending as a class assignment free of charge. Reservations required.
Please call (805) 653-2601
Season Sponsors
Dennis Mitchell
Passion Flowers
Peterson Graphics
The Museum of Ventura County