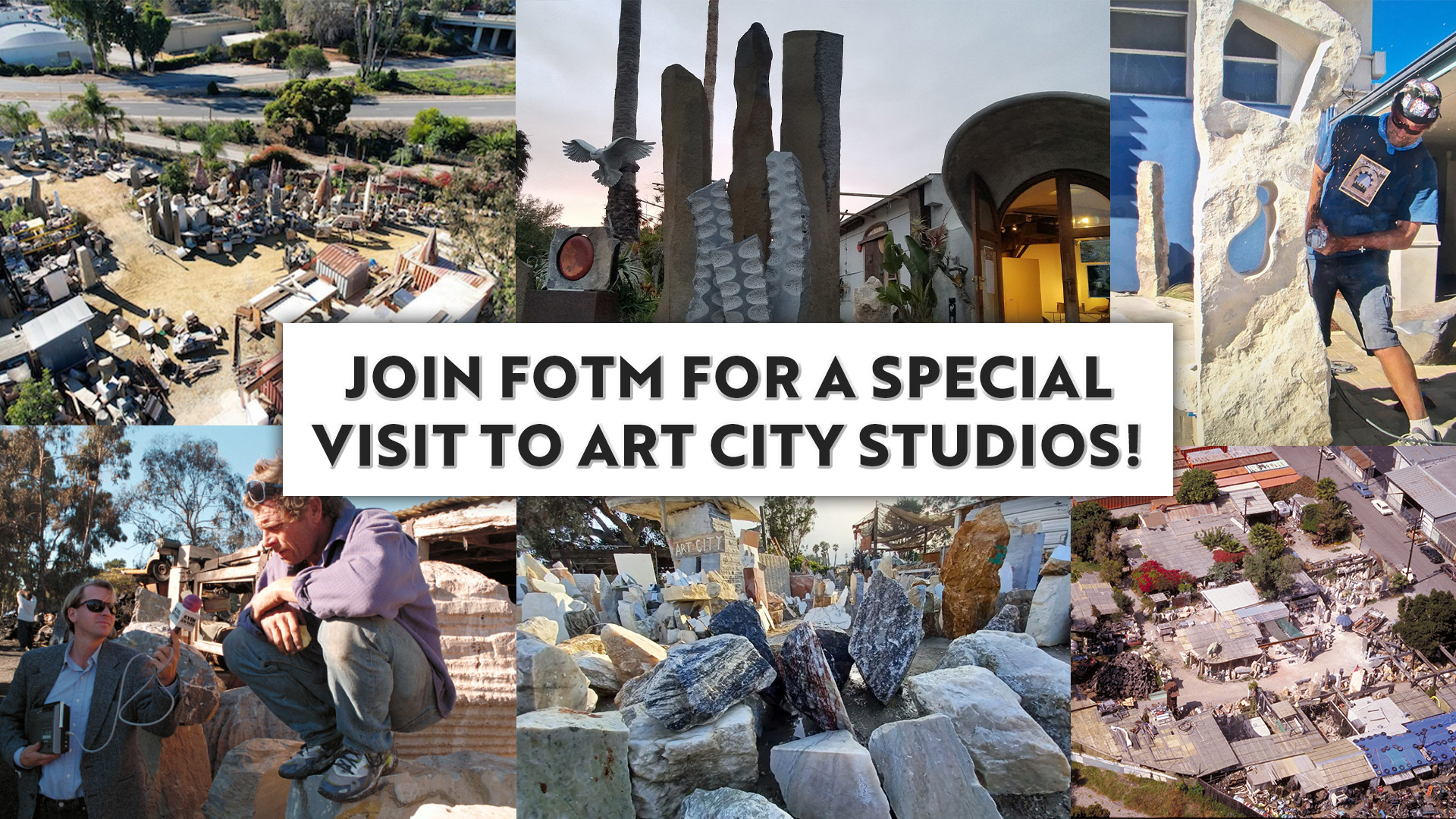 Join FOTM for a special visit to Art City Studios
JUNE 24, 2023 UPDATE:
EVENT POSTPONED ONE WEEK
Now on Saturday June 3, 2023: 1:00-3:00pm
We have reached out to all registered participants directly about this change. We are happy to refund tickets for anyone who cannot make it June 3. Please feel free to contact our office directly at (805) 653-2501.
Space is limited, so purchase your ticket and reserve a spot for this intimate dive into local art history (Tickets: $20 | Spots Available 30).
Join us as we explore the history of Art City Studios and its role in shaping the creative landscape of Ventura. Paul Lindhard, Donna Granata, and others will discuss the origins, cultural significance and evolution of this artistic landmark. 
As one of Ventura's longest lasting creative enclaves, Art City has long featured the work and studios of a dedicated group of sculptors and artists. Since the onset of the pandemic, and the unexpected (albeit still pending) sale of the property on which Art City has long thrived, the shape and future of this important creative space remains uncertain. For decades, Art City has consisted of outdoor sculpting studios, gallery space for exhibiting art, sculpture gardens, as well as a stone yard that sells carving and landscape stones.
Learn more about Art City Studios at their website or see the latest goings on at the site on their Instagram.