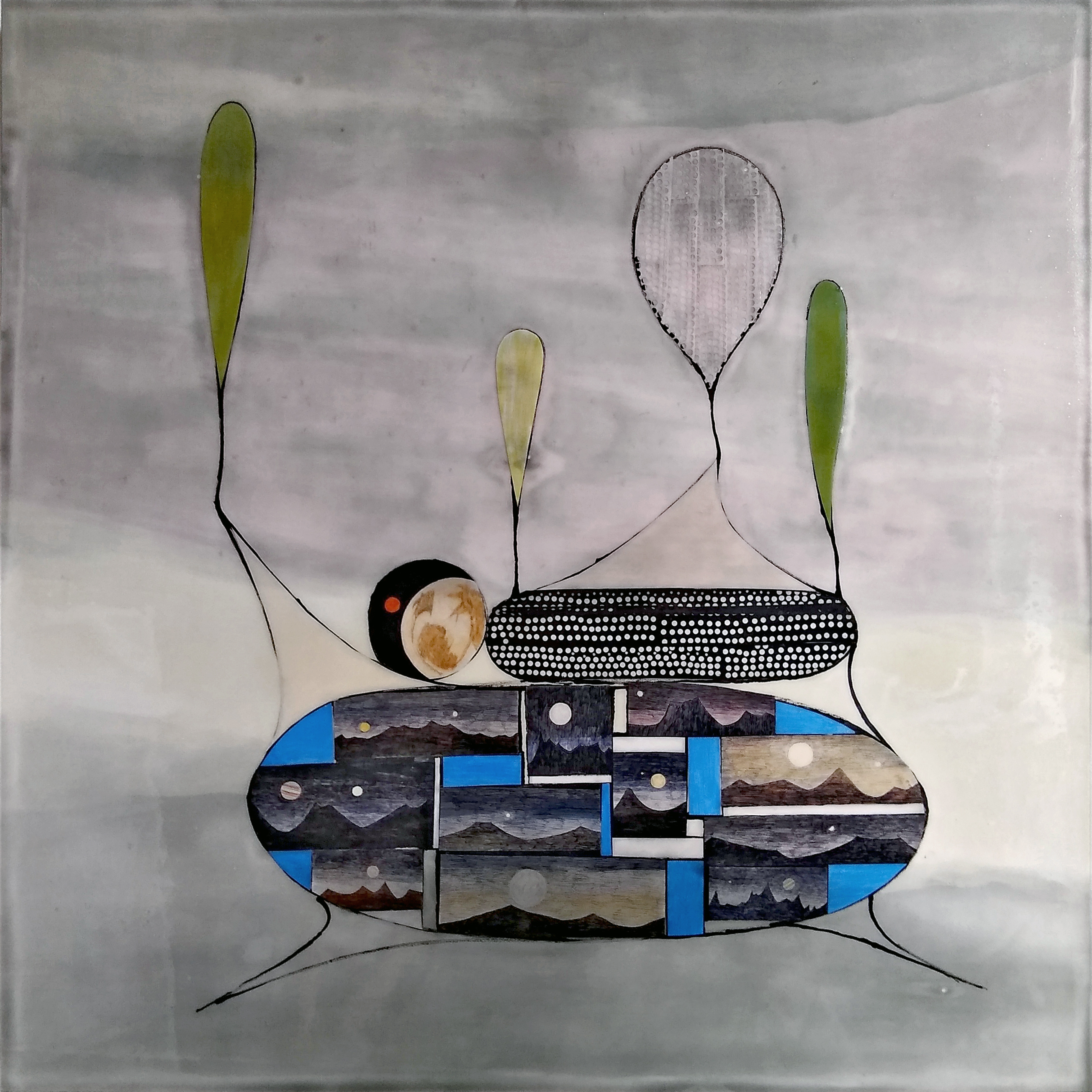 Installation/Mixed Media
The Super Earth Dilemma 48:1 by Russell Crotty, 2018
Ink, acrylic, fiberglass, and tinted bio-resin on paper on wood
48 x 48 x 2 in. (121.9 x 121.9 x 5.6 cm)
Ojai-resident Russell Crotty, awarded a Guggenheim Fellowship in 2015, is an amateur astronomer, dedicated surfer and outstanding artist whose drawings push the limits of that medium. He earned his BFA in painting from the San Francisco Art Institute and completed an MFA at UC, Irvine in 1980. Crotty practices "direct observation" of celestial bodies, using his own telescopes, as well as those at professional observatories, just as 19th century astronomers did. As both an artist and astronomer, he is obsessed with knowing "what lies beyond ourselves." His newest work, created on paper and overlaid with bits of plastic containers, fiberglass and bio-resin, reflects on man's negative incursions into the natural world. We may well ask, are these drawings or sculpture? His works have been extensively exhibited around the world and throughout the United States, in private and public collections. 
Russell's documentation took place in 2018 and was sponsored by Jim and Meg Easton. The AfterGLOW was hosted by Nancy Escher.
The FOTM archive has extensive information about this artist.
.