Meet our Learning To See Outreach Teaching Artists!
All LTS Teaching Artists are professional, practicing artists with extensive educational experience.  This powerful combination enables us to impart a deeper understanding of the art making process on each student.  Learn more about Learning To See Outreach HERE.
Aimee French is a lifelong artist whose earliest memories are of being fascinated by shapes, edges and textures. She holds a Bachelor of Fine Arts in painting and drawing from The Ohio State University. Having explored and worked in a wide range of mediums, a painterly quality marks much of her work, even when using the hardest materials. It is process oriented, and symbolism is often used. After many years of painting on silk and with oil, her current mediums are assemblage, felted wool and encaustic.  Aimee joined Focus on the Masters as the Learning to See Outreach Education Director in January 2011. Her extensive arts education experience includes class instruction, program development and management serving populations from all ages, socioeconomic backgrounds and learning levels.  Her experience in museum education, certification as a Social/Emotional Arts Facilitator and 7 years working in humane education has given her a broad insight into the importance of how and what we learn manifests in a student's life. Her goal is to nurture inspiration and trust in one's unique creative voice.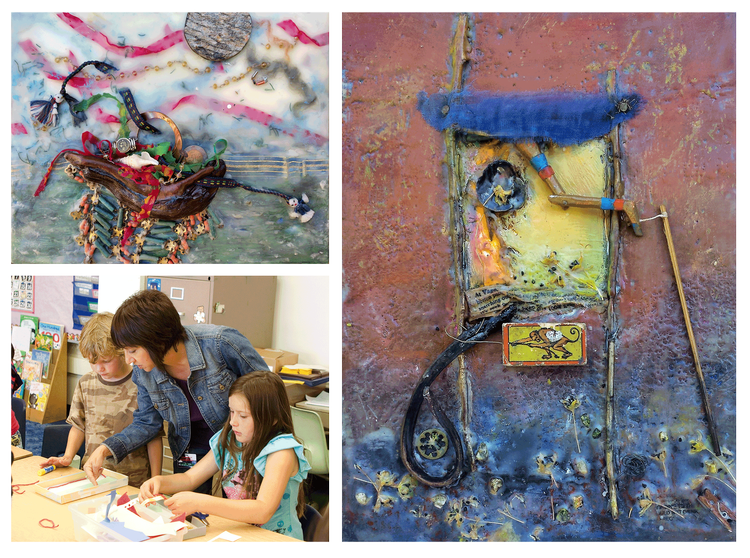 What led you to become an art teacher?
I wasn't planning on teaching at all. I got pulled into it little by little. The rewards have been priceless.
What inspires you to make art?
I just love the process of creating something new. Feeling the textures, watching the colors blend and change depending on what you put next to it, getting my hands dirty. Being surprised.
I was born and raised in Seoul, Korea. After moving to the US, a simple birthday, holiday, or phone call became a complex math equation. The influences of growing up in a dense urban environment across the sea while living almost perpetually in two opposite time zones are evident in my work.
My creative process is simple. I open my mind to all possibilities, step off the cliff, and work from moment to moment. This doesn't sound straightforward, and it is not. The concept of my work is the movement, intersection, and manipulation of time, and these are never straightforward. I am working with fabric and found objects. Since I cannot predict the future, I take it one moment and one thread at a time.
Learn more about Belle and her practice at bellesbrush.com.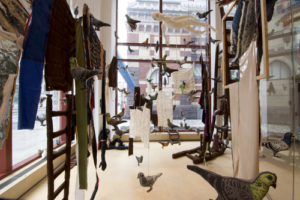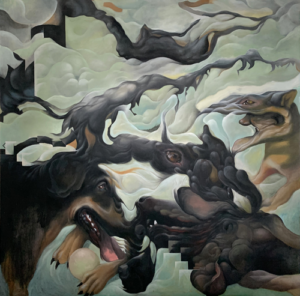 Maria Laura Hendrix is a Mexican-American interdisciplinary artist, currently living in Southern California. She earned her MFA from Otis College of Art and Design in 2020, and her BA in Psychology from Cal State Northridge. She looks at identity through the materiality of paint by creating portraits that resemble her cultural reality. Her use of deconstruction in the form through fragmentation is an important element in her work, where she interrogates identity through the use of multiple figures fragmented within a picture plane. She deconstructs the image to re-imagine a new form, one that makes sense to how she perceives the world around her. 
Learn more about Maria and her practice at marialaurahendrix.art.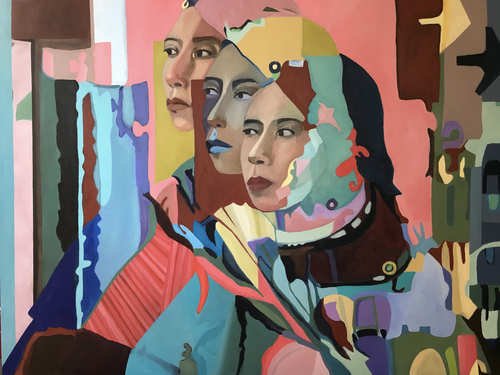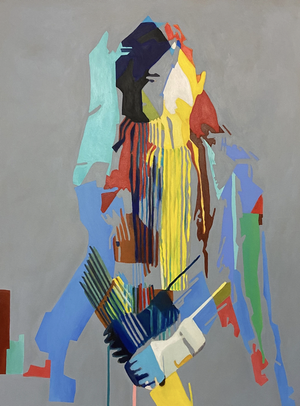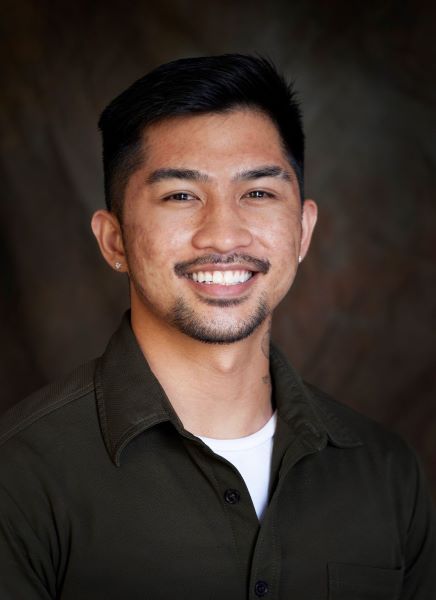 Jann Realica
What inspires you to make art? Nature, cultural traditions from the Philippines, and my social environment. Growing up in Oxnard and in Las Vegas, I've been exposed to a lot of different art styles. Being around other artists inspires me to create work.
Why do yo practice your chosen medium(s)? I am a multidisciplinary artist that works with yarn, acrylic paint, graphite, wood, and even skin. I'm currently a tattoo apprentice and learning how to perform body art. As well as being a student at California State University Northridge, I'm encouraged to explore different mediums.
What led you to become an art teacher?
As a former dancer and leader, I enjoyed watching myself and others grow. One of my former professors, Christine Morla, has inspired me to pursue art education as well. I love having the opportunity to help others achieve their goals and aspire more creativity.
What is the latest thing you've been working on?
I've been working on a series of wooden pieces that illustrate Filipino culture. Two of which, along with other works, have been included with Oxnard College's permanent collection. My goal is to showcase more Filipino narratives that usually go underrepresented.
Hobbies, interests outside of art?
Dancing, gardening, weight lifting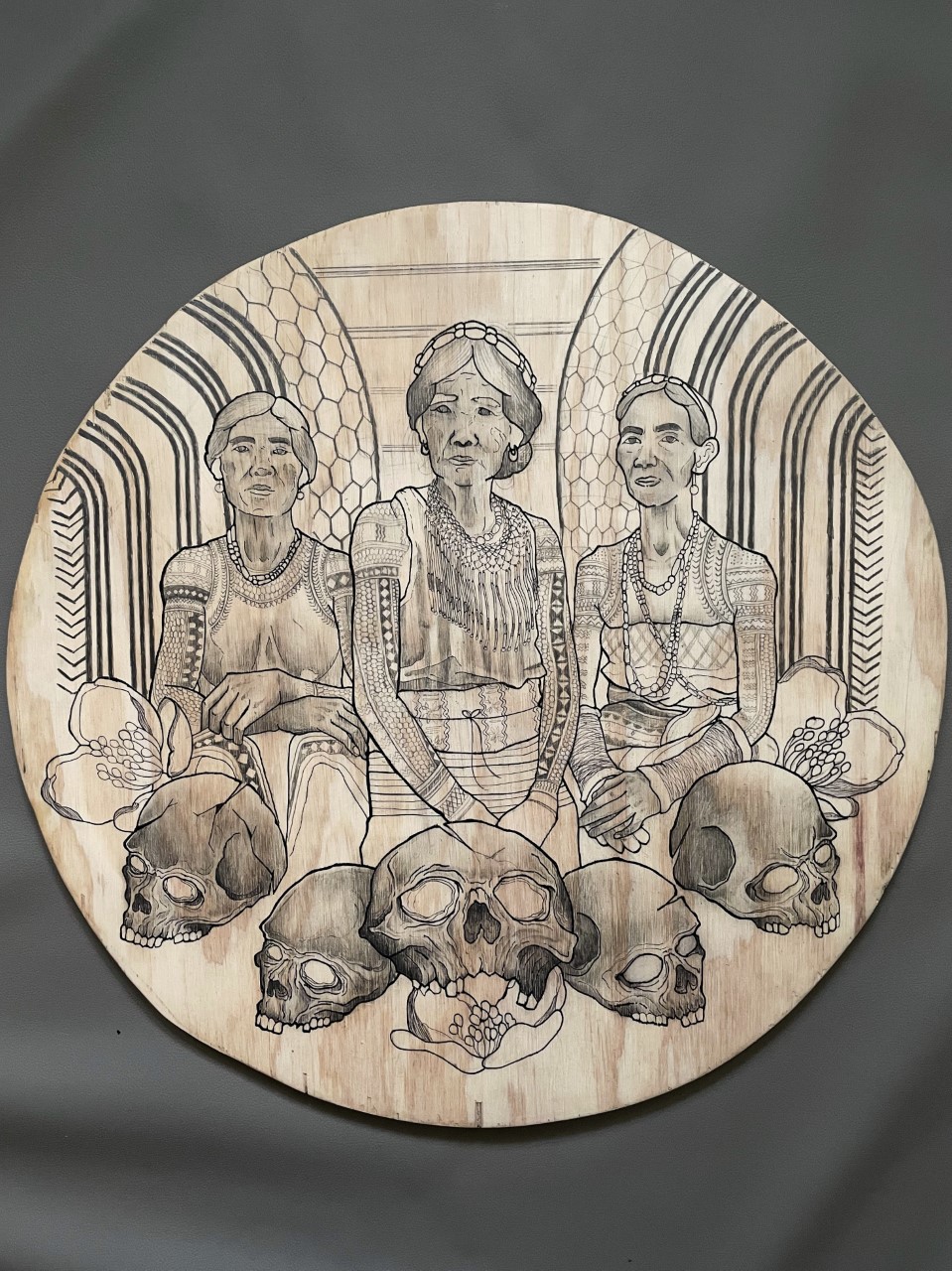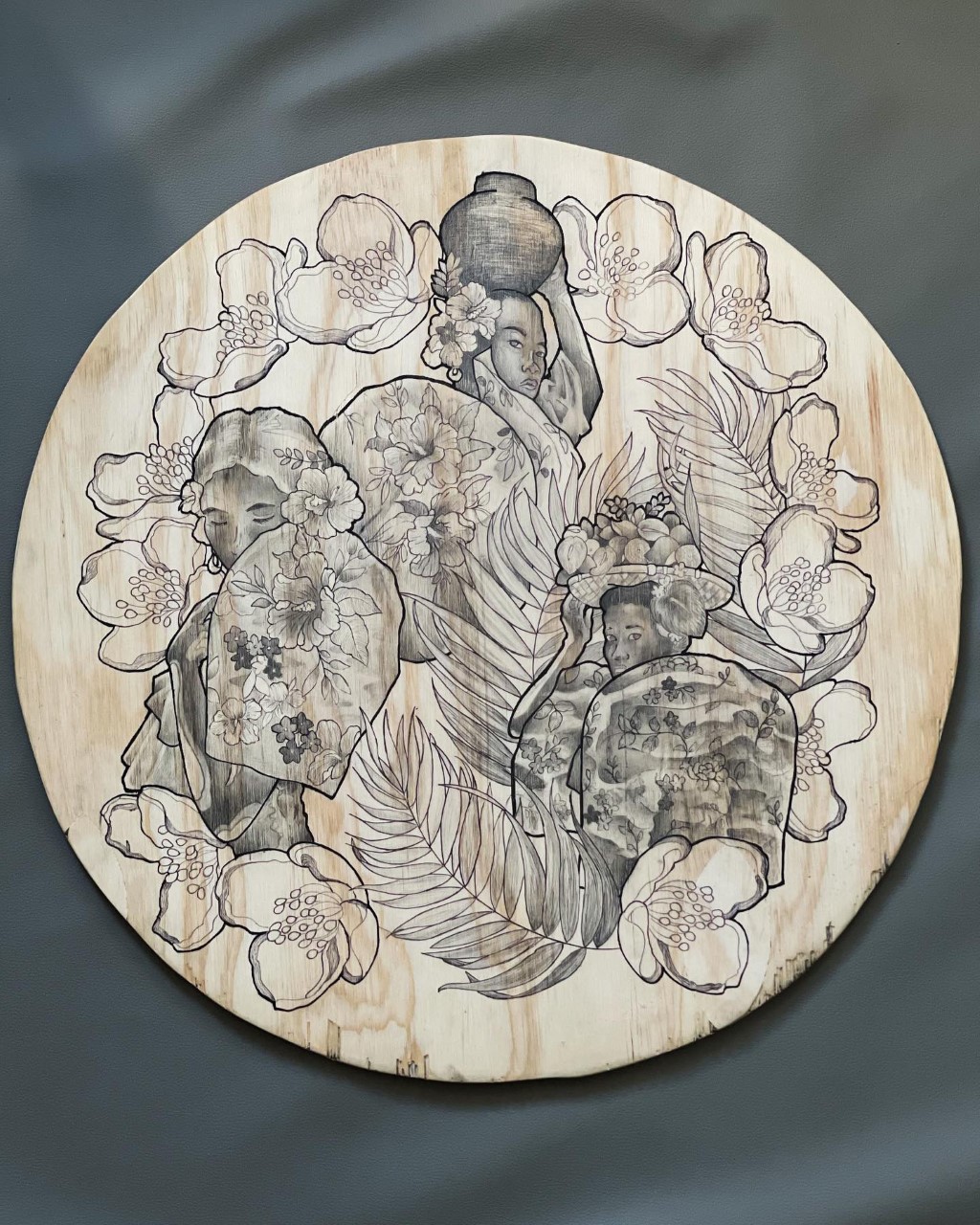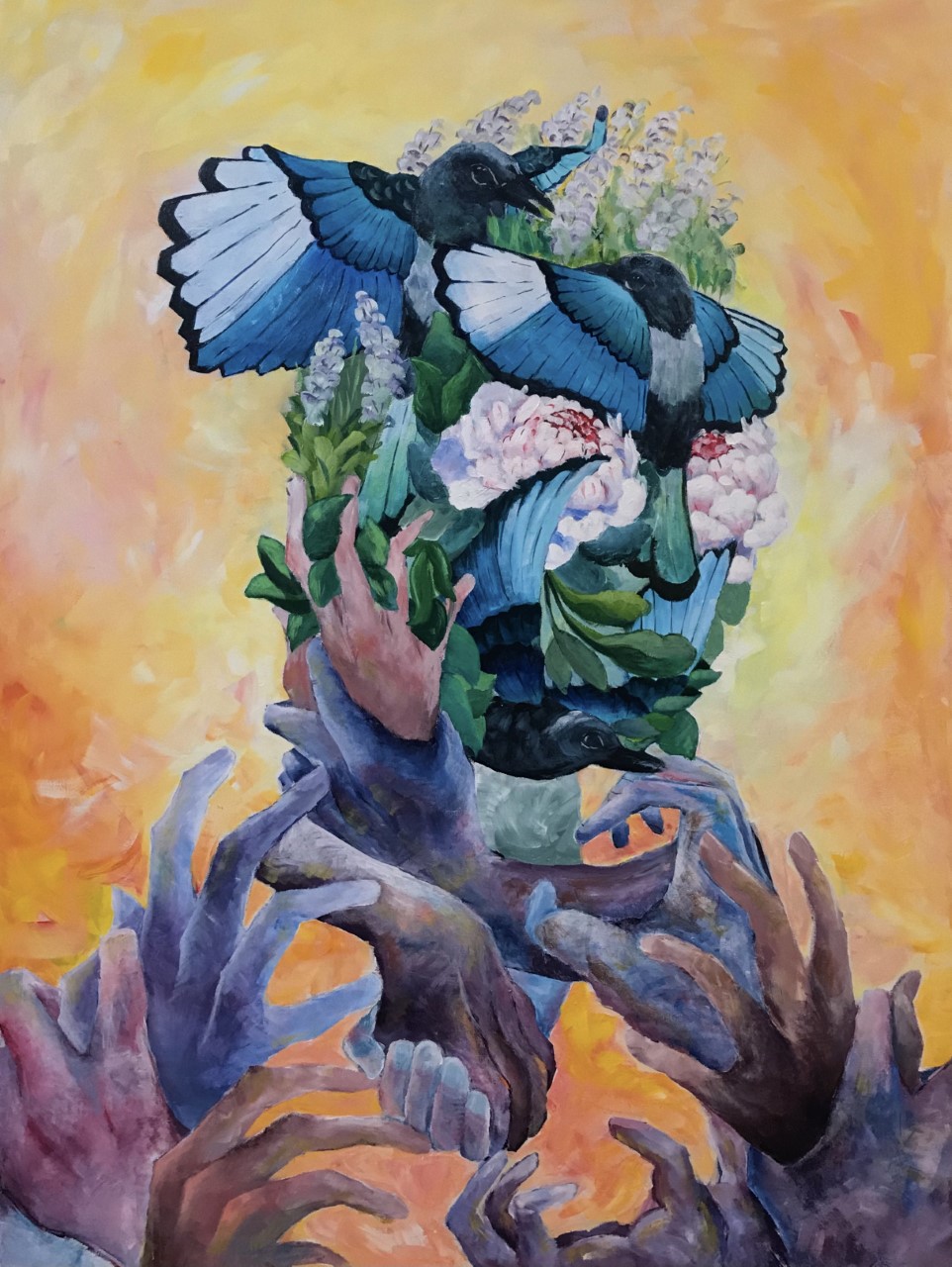 Elizabeth Souza life's path has given her the opportunity to work in many artistic genres. She is a painter, fiber artist, craft teacher, published writer, and dancer. Her work is influenced by her diverse cultural background as an immigrant from the Netherlands of mixed ancestory. She holds a BA in Art with an emphasis in painting from California State University Channel Islands, and is currently pursuing a graduate degree from California State University Northridge.  
Visit Elizabeth at elizartist.com, instagram.com/elizabethsouzaartist and facebook.com/ElizabethMahinaMakesStuff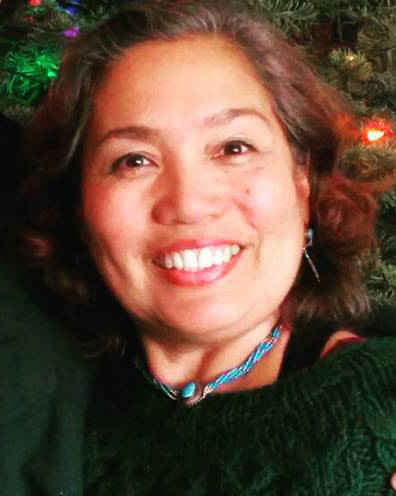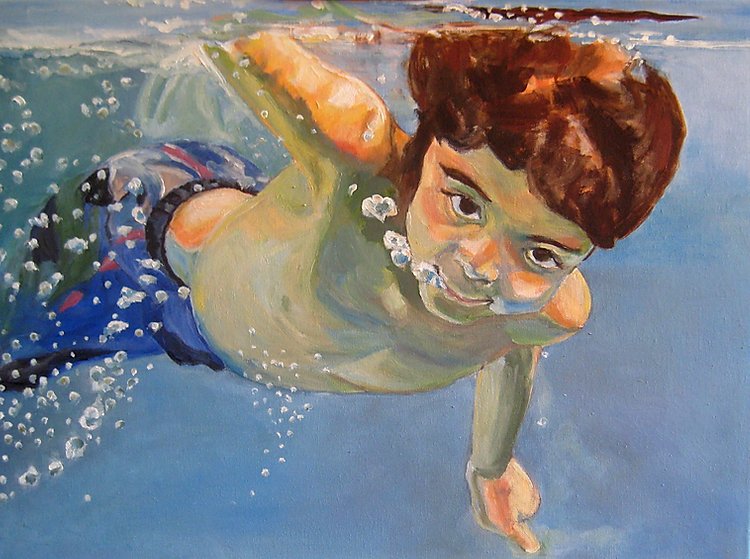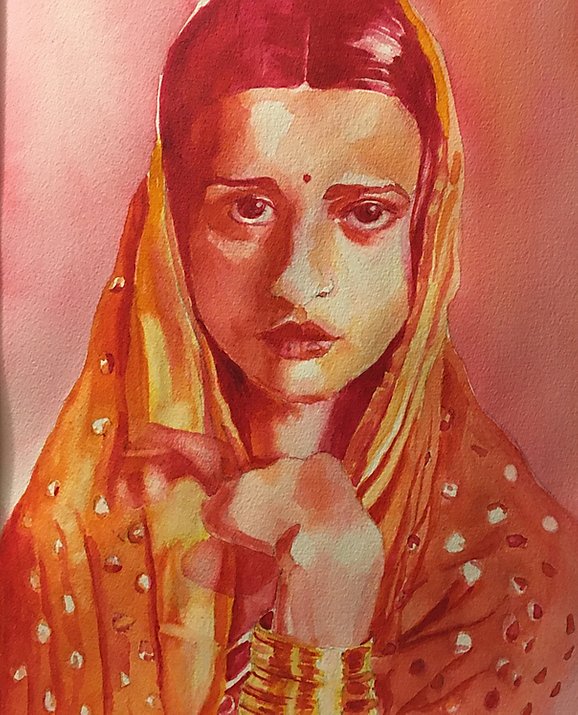 What led you to become an art teacher? I've always wanted to teach art, probably because when I was in high school I had such an inspiring teacher. Pass it forward right? I'd like to share that kind of experience with other people.
What is the latest thing you've been working on? Right now, a lot of water color paintings. I'm also drawing a lot, which I compare to ballet for dancers, it's the basic training that keeps you sharp.
Hobbies, interests outside of art? Knitting! I love knitting. I'm making a sweater, and a hat. And also spinning yarn, which is a very meditative activity.
Your donations support the programs that are at the heart of the FOTM's mission…
to document and archive extraordinary artists and their work through photographic portraits, audio and video interviews and biographical research that encompass each artist's experiences, artistic reflections and development; and to present this work to a broad public through extensive education outreach to all ages – including at-risk youth through our Learning to See Youth Outreach program, Art & The Creative Spirit Enrichment Program for Seniors, a public monthly Artist Spotlight Series, exhibitions, publications, website and an extensive resource library.
THANK YOU TO OUR SPONSORS