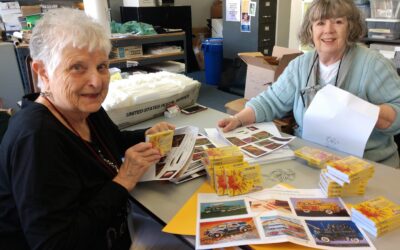 958 Art Packets went out to Learning To See students this school year! MANY THANKS to our donors and volunteers!  We are grateful for you.Francis BohnLinda CarsonMary GalbraithNancy HeydornJo Ellen LeeGerri McMillinFran StewartRegina VorgangGale WillhiteJerome...
read more
Your donations support the programs that are at the heart of the FOTM's mission…
 to document and archive extraordinary artists and their work through photographic portraits, audio and video interviews and biographical research that encompass each artist's experiences, artistic reflections and development; and to present this work to a broad public through extensive education outreach to all ages – including at-risk youth through our Learning to See Youth Outreach program, Art & The Creative Spirit Enrichment Program for Seniors, a public monthly Artist Spotlight Series, exhibitions, publications, website and an extensive resource library.
THANK YOU TO OUR SPONSORS