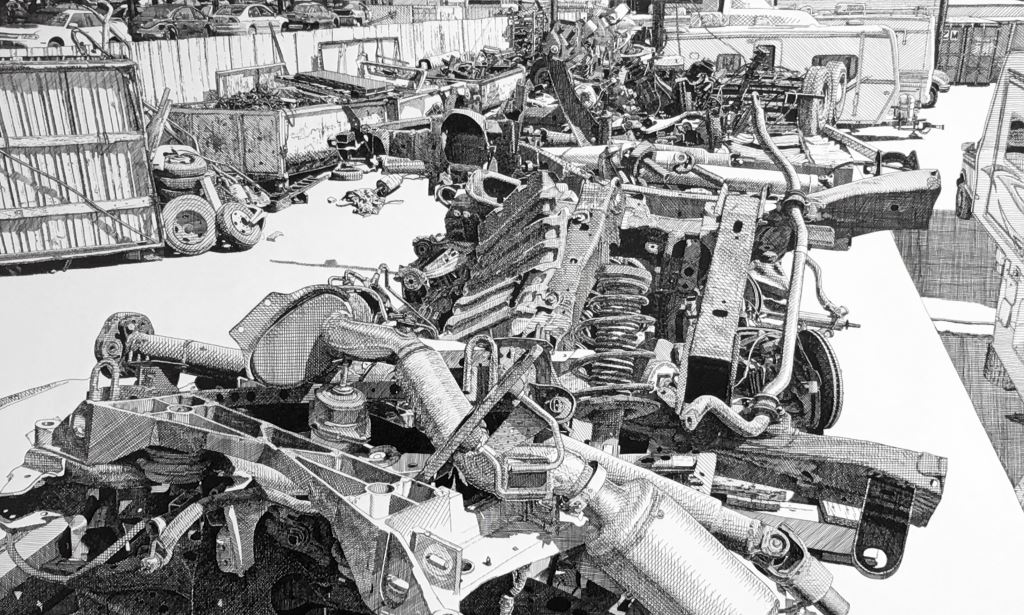 Multidisciplinary Artist
"Impermanence 2" by Ichiro Irie, 2017

permanent marker and white acrylic on canvas, 80″ x 48″
Ichiro Irie is a multidisciplinary artist, as well as curator, gallery owner and professor at Oxnard College. Born in Japan and reared in Westside LA, he originally studied film and communications at UCSB, earned an M.F.A. at Claremont Graduate University and was the recipient of a Fulbright Fellowship where he studied in Mexico City. His meticulously detailed ink drawings explore themes of destruction and ruin of junkyards, crashed cars and other reflections of contemporary destruction.
Irie's documentation took place in 2019 and was sponsored by Paula Spellman. The AfterGLOW was hosted by Thomas & Laura Cook.
The Focus On The Masters archive has extensive information about this artist.
.