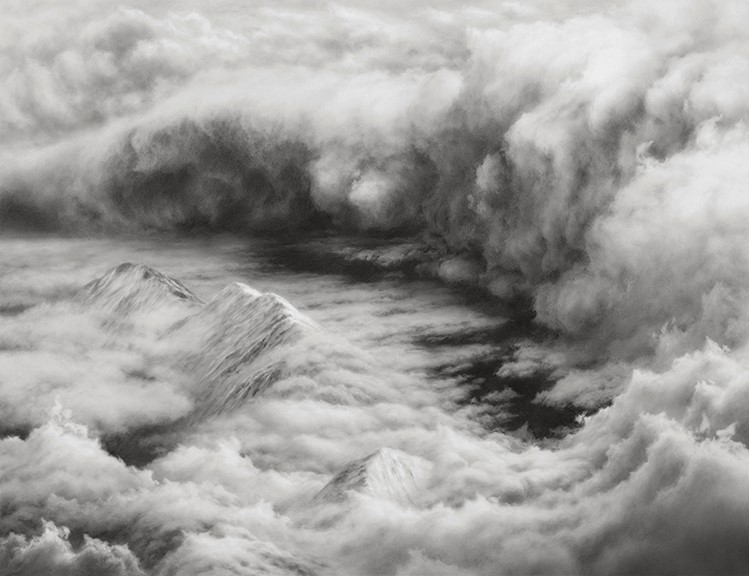 Charcoal Painter
"Untitled #4" by Hilary Brace ©2018

Charcoal on polyester film 7.625″ x 9.875″
Hilary Brace creates other-worldly meteorological landscapes that envelop the viewer. The ethereal, expertly drafted work conjures all the senses. One might, at first, perceive them as photographs, when, in fact, they are charcoal on Mylar (polyester film) drawings. After studying at Western Washington State University, Hilary earned her Master of Fine Arts from UCSB. Brace is the recipient of numerous national and regional awards, including a Guggenheim Fellowship (2006), National Endowment for the Arts Fellowship (1993), California Arts Fellowship, and two grants from the Pollock-Krasner Foundation.
Brace's documentation took place in 2018 and was sponsored by Debra McKillop. The AfterGLOW was hosted by Veronique's Oaken Grove & Luther Tolo.
The Focus On The Masters archive has extensive information about this artist.
.