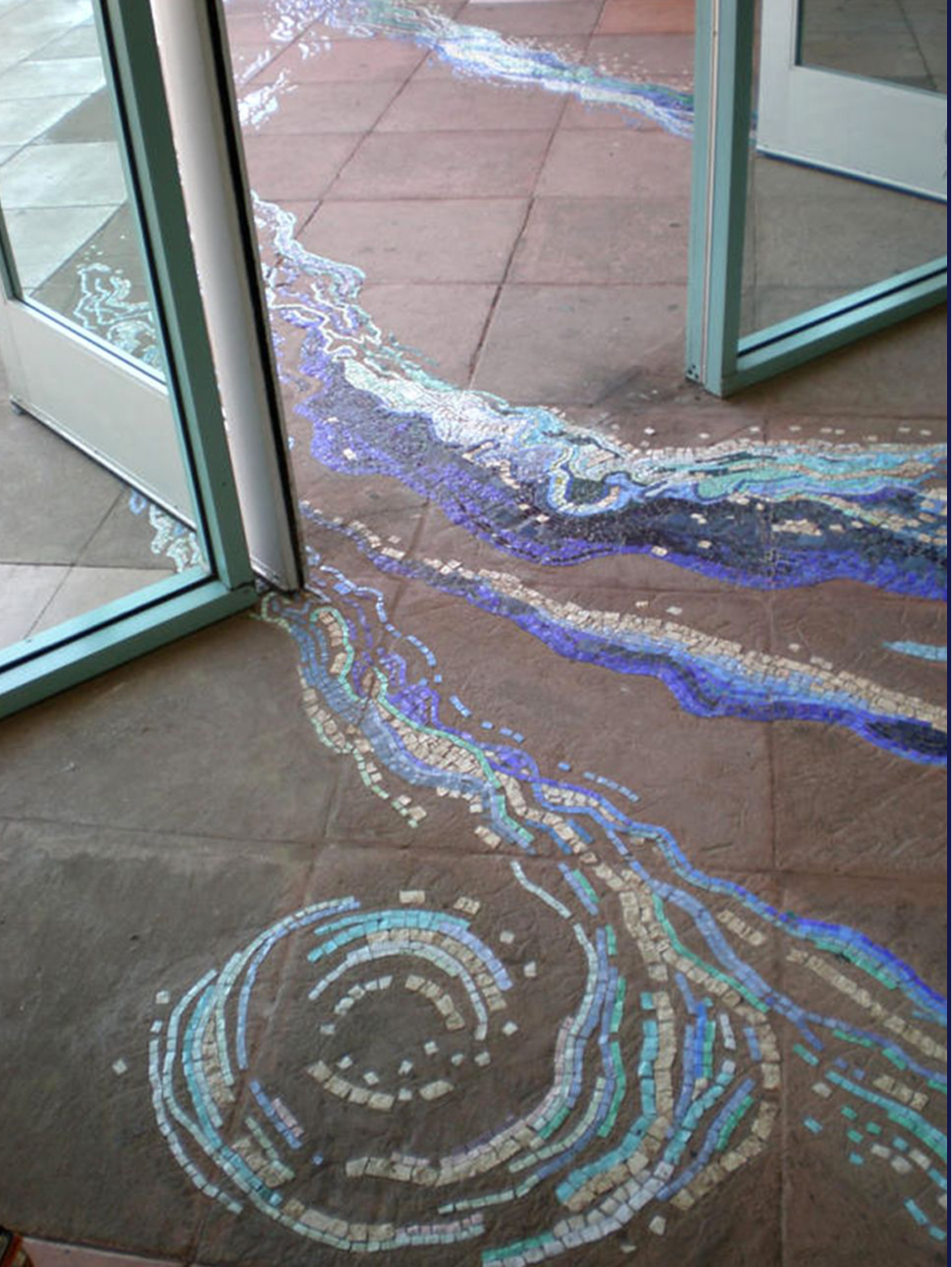 Mosaic Artist
Photo supplied by the artist
"Her mosaics are knockouts!" said FOTM Master Artist Carlisle Cooper of Helle Scharling-Todd, internationally known mosaic and glass artist. He praised her design and color sense, commenting that they are "beautifully combined in a most harmonious arrangement." The Danish-born artist traveled in Europe, studying art with specific interest in mosaics and stained glass. Studying Byzantine mosaics and the marvelous murals she encountered while living in Mexico changed the course of her life and her art forever. As an artist whose work is most often in public spaces, she is particularly concerned with interesting themes and durability of medium. Flat glass planes and ceramic pieces magically transform space, form, shape and color into art, which is organic and kinetic. Adding metal sculptures and layered, sandblasted glass creates stunning works whose total design is a success.
Scharling-Todd's documentation took place in 2018 and was sponsored by Joyce & Ted Lombard. The AfterGLOW was hosted by Chef Andy Fernandez of Savory Bakery & Cafe.
The Focus On The Masters archive has extensive information about this artist.