Fused Glass Workshop with Yvette Franklin
Back by popular demand: all proceeds benefit Focus on the Masters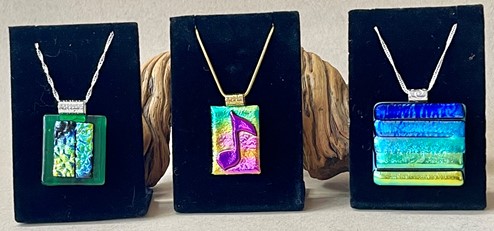 About the workshop:
Date: Saturday, November 5 from 10 am to 1:00 pm. Lunch provided after workshop.
Location: At Yvette and Richard Franklin's (2005 Featured FOTM artist) home in Upper Ojai. (Directions available once payment made.)
Creative options for this workshop:
Fused glass jewelry
Fused glass sun catchers
Painting on glass
Using forms to create shapes and more!
Yvette will provide work and display tables, various colors and sizes of glass (COE 90 only), use of all necessary tools, supplies, and will kiln fire the glass work (for pick up at a later date). The workshop will be held outdoors in a covered area (dress appropriately).
All participants must be vaccinated.
Lunch will provided by the Franklin's and Focus on the Masters.
Maximum 8 spaces!
Long-term Focus on the Masters volunteer and board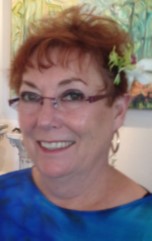 member Yvette Franklin is generously donating her time and materials for this special fundraiser.
"I have been playing with glass for a few years and most recently returned to Fused Glass," said Yvette. "I use Bullseye's sheets of glass along with dichroic glass (made with micro-layers of metals or oxides which give the glass shifting colors depending on the angle of view, causing an array of colors to be displayed) and then score the glass into shapes to make one-of-a-kind jewelry."