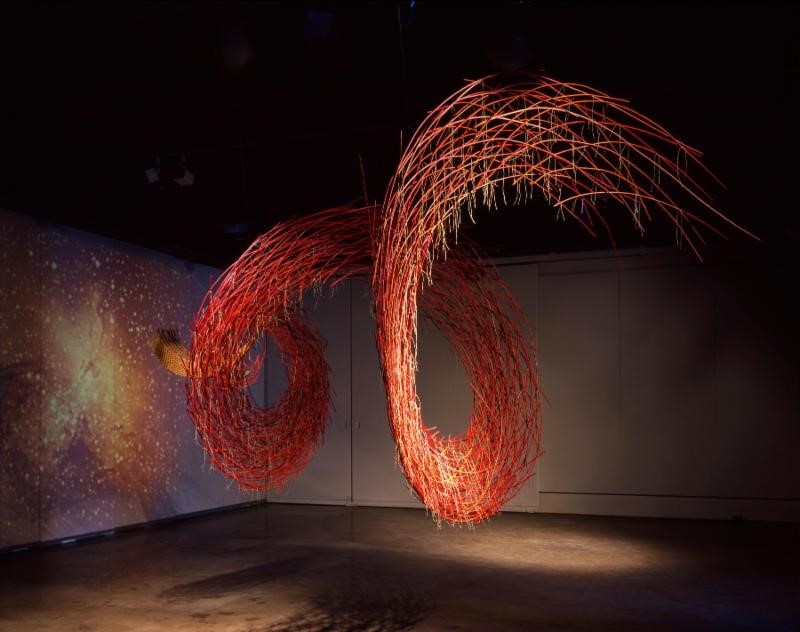 Fiber Artist
Our Bones Are Made of Stardust…. by Carol Shaw Sutton
Carol Shaw-Sutton has earned numerous awards, including two National Endowment of the Arts Individual Artist Fellowships. She is Professor Emerita of Art from California State University Long Beach. Her work explores and reveals our interconnections with nature and mankind. Employing threads both allegorical and real, she weaves a story that envelops personal histories and guides us to a deeper understanding of other cultures and ourselves.
Shaw-Sutton's documentation was sponsored by James and Mary Galbraith. The AfterGlow was hosted by Kevin and Christine Beirne.
The FOTM Archive has extensive information about this artist.
.